Redeemer West Side Update
This past week I was reading in Mark where Jesus, Moses and Elijah are transfigured on a high mountain in front of a frightened Peter, James and John (Mark 9:2-8). In the midst of this scene the voice of God the Father penetrates their fear with these words: "This is my Son, whom I love. Listen to him!" The three disciples would have recognized these words as an echo of Psalm 2 associating Jesus with the Messiah who would establish God's Kingdom on earth. It's a reminder that we don't listen to Jesus as just another wise teacher but as one whose words define and narrate reality (Colossians 1).
So as I mentioned in yesterday's talk we listen to Jesus' words in the midst of all the words we hear about the impact of the virus on our healthcare system, economy, and the health of our family, friends and neighbors because they are words that penetrate our fear and calm the troubled waters of our hearts. So spend time in the gospels and listen to Jesus so that you can know and experience for yourself the words of Peter: "Lord, to whom shall we go? You have the words of eternal life." (John 6:68)
The Son is the image of the invisible God, the firstborn over all creation. For in him all things were created: things in heaven and on earth, visible and invisible, whether thrones or powers or rulers or authorities; all things have been created through him and for him. He is before all things, and in him all things hold together. And he is the head of the body, the church; he is the beginning and the firstborn from among the dead, so that in everything he might have the supremacy. For God was pleased to have all his fullness dwell in him, and through him to reconcile to himself all things, whether things on earth or things in heaven, by making peace through his blood, shed on the cross. — Colossians 1:15-20
In Christ,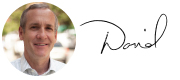 Rev. David Bisgrove
Redeemer West Side Senior Pastor
---
---

• Stay connected with your church family: We've provided resources to keep you connected to your church family. From seeking help, to providing help, praying together, joining a Community Group and taking classes, we pray these connections points will encourage you throughout the week!

• Give to the West Side Disaster Relief Fund: Support members and attendees of our church who are (or will soon be) in severe financial straits because of wage loss due to the cancellation of things in light of COVID-19

• Intro to Redeemer West Side online: This class that goes over our history, vision, ministries, and opportunities for engagement will be offered virtually. Join us!

• New virtual class, Job: Purpose in Suffering: Join Pastor Bijan on April 1 as we look at the book of Job we find a person wrestling with the timely question, "What are the purposes of God in the midst of suffering?

• Get a team together for Virtual Trivia Night: Just because we have to physically stay at home, that doesn't mean we can't have fun! Put a team together (no more than 6) and sign up for Trivia Night on April 6!

• Apply for Gotham Fellowship: The deadline to apply is April 30. Whether your in finance, law, tech, design, fashion, or parenting you can join this program that gives us space to think about how our faith and are work go together.

• Sign up for a Redeemer Counseling support group: In response to COVID-19, Redeemer Counseling will be offering remote counseling groups to process concerns related to this crisis. Two of these groups include "Building Resilience through Stressful Times for Teens" and "Dealing with Uncertainty and Anxiety."

• HFNY | Pray. Serve. Give.: As of March 26, 93% of HFNY affiliate programs have been suspended or modified due to the COVID-19 outbreak. To support the network of 60+ affiliates, please pray for the affiliates, serve if you are able and feel comfortable and give toward emergency grants.