Redeemer West Side Update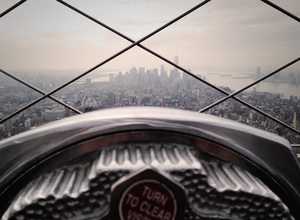 Yesterday we took time in our worship services to commission (pray for and send out) leaders of Redeemer Lincoln Square, the new church we are planting on Easter. Including the commission in the worship service is a reminder of what we as a congregation have been studying since September. As we have seen, being a Christian means being sent into the world to continue the work of Jesus (John 20:21).
The fact that the church is named Lincoln Square also reminds us that whether you are staying at W83 or going to Lincoln Square (or whether you are part of Redeemer West Side or not), Christians are sent out to a particular place where they are to plant roots. This is important for Christians to remember, for as Simone Weill wrote, "to be rooted is perhaps the most important and least recognized need of the human soul."
This means slowing down the pace of our lives enough so that we can face our neighbors and neighborhood and invite them into the community that has its roots in God's story of the new creation. So join me this week in praying for the Lincoln Square team, and in so doing may we see in their commission, our own.
A new command I give you: Love one another. As I have loved you, so you must love one another. By this everyone will know that you are my disciples, if you love one another.
- John 13:34-35

In Christ,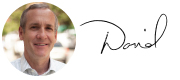 Rev. David Bisgrove
West Side Congregation Lead Pastor
---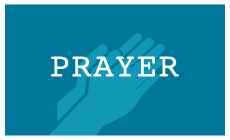 True prayer is neither a mere mental exercise nor a vocal performance. It is far deeper than that - it is spiritual transaction with the Creator of Heaven and Earth. Charles Spurgeon
We are a church in transition, which means we must rely on the power of the Holy Spirit and prayer. Join us as we build Redeemer West Side into a church that prays. Together let us pray...
that our congregation would continue to grow in our passion for God and compassion for others.
for new leaders and hosts to rise who have a desire to see our community strengthened and deepened.
that those who are new to our community would experience the love of Christ through being known and cared for.
Upcoming prayer events
Join us tonight (3/27) at the monthly prayer and praise evening.

Seek the peace and prosperity of the city to which I have carried you into exile. Pray to the Lord for it, because if it prospers, you too will prosper. -Jeremiah 29:7
---

• Redeemer Lincoln Square launches in 20 days: Pray for our new site, launch team and volunteers as they begin to serve this neighborhood.

• Ask questions at West Side Cafe on Tuesdays: The West Side Cafe is an open space where people can come ask questions, express doubts and engage conversation about the Christian faith.

• Join in on The Hope Exchange this year: See how your small monthly gift can make a big difference for New Yorkers in need including the homeless, at-risk youth, the elderly, and new immigrants! It's as easy as giving up a few lattes, a manicure, or a movie ticket!

• Pray for the elderly: Let us not neglect to pray for our nearly 1 million elderly NYC neighbors. Get started with these prayer points from Hope for New York.

• Attend training for Safe Families on April 3: Safe Families is a volunteer-driven ministry with the goal of keeping kids safe and families intact. There are a variety of volunteer roles to come alongside overwhelmed families.

• Submit Gotham application by March 31: The Gotham Fellowship is a 9-month discipleship intensive that provides the foundations required for meaningful and sustainable integration of faith and work. Applications are now open for the 2017-18 class.

• Register for Career Direction Workshop: Find a career that fits your personality and interests. This all-day workshop includes the results of the Strong and MBTI assessments processed with a trained counselor. Saturday, April 29. $175 Early Bird ends April 9. Lunch provided.