Redeemer West Side Update
A recent episode of the podcast Invisibilia titled, "The 5th Vital Sign," explored the nature of pain and its debilitating effects in our lives. The episode chronicled a young woman's struggle with chronic pain (diagnosed as "amplified pain") which results from an overly sensitized nervous system. The story was fascinating. In the end, the only cure was for the young woman to experience pain. Pain was the cure for her pain.
That phrase struck me in light of the Apostle Paul's diagnosis of the world's condition. "We know that the whole creation has been groaning as in the pains of childbirth right up to the present time." (Romans 8:22) We are in pain. Physically. Emotionally. Socially. Relationally. Spiritually. And the message of the gospel of Jesus is that the only cure for our pain was Jesus' pain. That is the promise we find in Scripture. It is the hope Christians cling to in the midst of our pain as we wait for "the redemption of our bodies" (Romans 8:23). In the meantime, we remember that his pain is the cure for our pain.

But he was pierced for our transgressions,
he was crushed for our iniquities;
the punishment that brought us peace was on him,
and by his wounds we are healed.
– Isaiah 53:5
In Christ,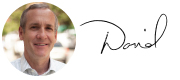 Rev. David Bisgrove
Redeemer West Side Senior Pastor
---
---

• Participate and the Redeemer census: Yesterday the congregation participated in a census. The data collected will allow West Side pastors, staff and leaders to understand and better serve the unique demographics of our church. If you have not taken it, please participate today.

• Sign up for Marriage Renewal, Mar 26: Forgiveness is not just a feeling. Couples married 2+ years are welcome to learn more about the importance of forgiveness in a healthy marriage. Cost covers the dinner we will be enjoying together.

• Explore doubts about Christianity, Mar 28: Questioning Christianity is for those in our lives who have questions and doubts about the Christian faith. Registration is required and attendance is only for those exploring the Christian faith or someone in the Redeemer community who is bringing a friend who doesn't identify as Christian.

• Join HFNY for Housing & Inequality in NYC - A HFNY Network Talk, Apr 1: Learn about housing in our city and hear from those working to help vulnerable New Yorkers find and remain in their homes. RSVP online.

• Attend a StreetSquash orientation with HFNY, Apr 4: Learn about tutoring youth in Harlem on weekday evenings and weekends. Register online.

• Support other dads at West Side Dads, Apr 6: West Side Dads is an opportunity for father-to-father support as we learn how to lead our families and encourage spiritual formation in their families.

• Learn more about the West Side at Intro to Redeemer, Apr 7: Learn about the history and vision of Redeemer, get acquaint with its ministries and opportunities, and dialogue with West Side staff and other congregants on questions you may have about the church or Christian community.

• Serve lunch with HFNY at The Salvation Army: Offer hospitality to guests near Union Square on Mondays and Wednesdays from 11:15 a.m. to 1:30 p.m. Sign up online.

• Sign up to attend an evening with Sam Allberry, Apr 10: Join us for a night of teaching and fellowship as Sam Allberry shares some of the key findings of his latest book, "7 Myths About Singleness," followed by Q&A session. We encourage people in all stages of life to attend.

• Invite friends to Holy Week services: Good Friday and Easter services are available for viewing. Who will you invite to one of these services to hear the good news?