Redeemer West Side Update
When I wrote last week that things were changing rapidly I had no idea how accelerated those changes would continue to occur. In response to the changing landscape, we have put together a plan to care for our church family both pastorally and financially (click here to learn more) and have been able to connect daily via prayer.
Yesterday we worshipped together and I reflected on Jesus's words in Matthew 6 about worry. Personally I have been reflecting in my own heart about how during this lenten season we have all been asked to involuntarily "give up" many of our daily comforts and routines. As I've wrestled with my own emotions I've tried to bring those things to God in prayer, asking him to remind me that He is my daily bread. One of the most beautiful ways to bring those prayers to God are found in The Heidelberg Catechism, Question 1, found below.
Question: What is your only comfort in life and death?
Answer: That I am not my own, but belong with body and soul, both in life and in death, to my faithful Saviour Jesus Christ. He has fully paid for all my sins with his precious blood, and has set me free from all the power of the devil. He also preserves me in such a way that without the will of my heavenly Father not a hair can fall from my head; indeed, all things must work together for my salvation. Therefore, by his Holy Spirit he also assures me of eternal life and makes me heartily willing and ready from now on to live for him.
Amen.
In Christ,
David


For those who are led by the Spirit of God are the children of God. The Spirit you received does not make you slaves, so that you live in fear again; rather, the Spirit you received brought about your adoption to sonship. And by him we cry, "Abba,Father." The Spirit himself testifies with our spirit that we are God's children. Now if we are children, then we are heirs — heirs of God and co-heirs with Christ, if indeed we share in his sufferings in order that we may also share in his glory. — Romans 8:14-17
In Christ,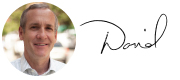 Rev. David Bisgrove
Redeemer West Side Senior Pastor
---
---

• Give to the West Side Disaster Relief Fund: Support members and attendees of our church who are (or will soon be) in severe financial straits because of wage loss due to the cancellation of things in light of COVID-19

• Provide both spiritual and practical care: Join our Crisis Care Team which will help others by running errands, delivering meals and groceries, and praying for others.

• Seek help if you are in a tough spot: If you're part of the Redeemer West Side community and experiencing pressing, urgent financial needs as a result of wage loss related to COVID-19

• Are you okay?: We really want to know: are you okay? We've set up a way for you to opt-in for weekly care from members of our staff via phone, text or email.

• Join us for noonday prayer: This is a 30 minute prayer time at 12 p.m. ET Monday through Friday for anyone in our church family, led by one of your church leaders.

• Stay connected to others by joining a Community Group: There are a number of Community Groups meeting virtually during this season. If you're not in a CG, now is a great time to join!

• Register for Intro to Redeemer West Side, Apr 5: We will be hosting this class online! We'll go over the history, vision, and ministries of our church. You'll also have an opportunity to ask questions.

• W83 has extended it's time closed: The building will be closed to the public until we are allowed by the city and/or state to re-open for gatherings.

• Apply for the Gotham Fellowship, Apr 30: God brings renewal to all aspects of our life, including our work. This nine-month learning community is designed to broaden our understanding of and deepen our connection to God's redemptive work.