Redeemer West Side Update
Yesterday we reflected on Jesus' observations of the 1st Century church in Smyrna (Revelation 2:8-11) as part of our lenten series "Learning to Listen." In the passage we saw that the church was being slandered by those who hated the Christians. It is easy as a Christian to read the passage and feel the sting of those who denigrate and demonize our faith. But in this season of self-examination (Lent) it is also good to reflect on our tendencies to denigrate others through gossip or the silent and destructive musings of our own hearts towards others. Jesus' brother James writes that the tongue (our words) "is a fire … a world of evil … that sets the whole course of one's life on fire." (James 3)
So this week think about the words you speak and the words you think in light of the words Jesus spoke of you on the cross, "forgive them" (Luke 23:24). I've included a poem I recently came across that convicted me and captures the need for wisdom of guarding our tongues.
(Here's a link to reflect more on what it means to live out on Monday what we celebrated in worship yesterday.)


With the tongue we praise our Lord and Father, and with it we curse human beings, who have been made in God's likeness. Out of the same mouth come praise and cursing. My brothers and sisters, this should not be. — James 3:9-10
Suppose
If all that we say in a single day,
With never a word left out.
Were printed each night
in clear black and white
'Twould prove strange reading, no doubt.
And then, just suppose,
'ere our eyes we could close,
We must read the whole record through;
Then wouldn't we sigh,
and wouldn't we try
A great deal less talking to do?
And I more than half think
That many a kink
Would be smoother in life's tangled thread.
If half that we say in a single day
Were left forever unsaid.
— Author Unknown
In Christ,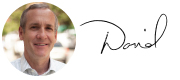 Rev. David Bisgrove
Redeemer West Side Senior Pastor
---
It is our prayer that as you journey with us from Ash Wednesday to Easter, you would be reminded of the reality of our broken humanity, but as days grow brighter, you would experience with greater abundance the reality of God's redeeming grace.
The Lent Devotional is a resource available for you.
---

• Register for Women's Retreat, Mar 6 & 7: It's not to late to register for the Women's Retreat this weekend! Registration closes at 11:59 p.m. on March 5 (and we are not accepting walk-ins) so don't miss out!

• Get your steps in at a Walking Tour, Mar 7: Take a stroll down Central Park South this upcoming Saturday morning. Invite your friends and discover monuments, landmarks, and hidden secrets.

• Attend Practices for Christian Formation, Mar 8: This is one of the class requirements if you're interested in church membership. It puts spiritual formation into context and provides practices for everyday life.

• Expand your idea of marriage at Marriage Renewal, Mar 10: This month at Marriage Renewal we'll be exploring the idea that our marriages are part of a larger story and bigger drama - the kingdom of God.

• Sign up for How to Read the Old Testament, Mar 10: When Jesus read the Bible, he read the Old Testament. That means we should also be familiar with these books of the Bible. Develop skills with Joel to better understand the challenging Old Testament scriptures.

• Learn what Ruth has to say about power, Mar 11: This is the last class of the Ruth series! The author of Ruth reveals various power dynamics that are in play throughout the story and teaches us how to use the power we have to serve others.

• Support local families in crisis, Mar 14: Attend an info session for Safe Families for Children. There are a variety of volunteer roles to come alongside families.

• RSVP for Gotham Fellowship info session, Mar 16: Hear from a panel of Gotham Alumni and meet others who are interested in applying to this nine month learning community about integrating our faith and our work.

• Attend info session on supporting adults with disabilities, Mar 16: Do For One is a relationship-building program that brings isolated people into greater community life. You'll have the opportunity to hear stories about Do For One relationships.

• Get tickets for HFNY's Homelessness Summit, Mar 28: Attend a one-day event that will help you understand issues on homelessness in our city! This is a great follow-up to Don't Walk By to help you be more educated, equipped, and engaged.