Redeemer West Side Update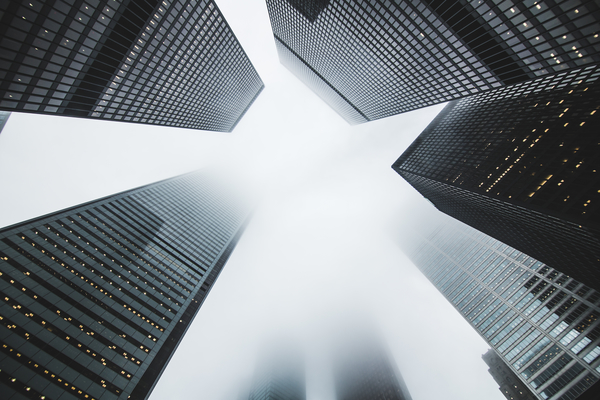 Lent is often marked by "giving something up," an intentional deprivation to deepen awareness of our dependence on God and our gratitude for his goodness. This kind of fasting is an antidote to our tendency of processing the world through the personal possessive pronoun "my." C.S. Lewis, in The Screwtape Letters, puts it this way (remember this is the devil, Screwtape, giving advice to his nephew Wormwood):
"In the long run either our Father (the devil) or the Enemy (God) will say 'mine' of each thing that exists, and especially of each man. They will find out in the end, never fear, to whom their time, their souls, and their bodies really belong - certainly not to them whatever happens."
How easily we speak of my job, my apartment, my money, my body, my life. Lent's journey begins with ashes and ends at the cross, reminding us of both the foolishness and consequence of our self-centeredness. But the journey also reminds us of Christ's willingness to deprive himself so that he could hear us say, along with Thomas, "my Lord and my God" (John 20:28). He made us his possession so that we might give ours away.
Do you not know that your bodies are temples of the Holy Spirit, who is in you, whom you have received from God? You are not your own; you were bought at a price. Therefore honor God with your bodies. - I Corinthians 6:19-20

In Christ,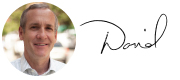 Rev. David Bisgrove
West Side Congregation Lead Pastor
---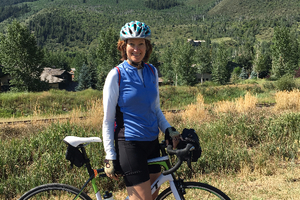 Carolyn Jacobs
Communion Team
Since I don't have control, I can't ever truly blow it. Whatever happens, God will be there and that mean's its ok.
Carolyn was born in The Hague, Netherlands and spent a large part of her childhood in Albuquerque. After spending 20 more years in the Netherlands, Carolyn made her way to the Upper West Side in 2004.
Since her move to the city, Carolyn has found different ways to serve at Redeemer from being a deaconess, to being on an usher team and hosting a Beta group. Currently, she serves on the communion team.
Throughout her walk with God, he has shown Carolyn that he doesn't always do things the way she wants or expects him to. "I'm growing to realized I don't actually control anything and this has become less of a disappointment or frustration and more of a source of comfort," she says. "Since I don't have control, I can't ever truly blow it. Whatever happens, God will be there and that means it's ok.
Carolyn Jacobs enjoys being outdoors. Whether it's cycling, hiking, skiing, sailing or goofing off listening and looking at the beauty around her, out in nature is where she wants to be. She has found Riverside Park to be great place to watch the sunset on a summer evening while either taking a walk or enjoying a picnic. The Hudson River Greenway is where she used to bike to work and now she gets to ride through Central Park. Besides bicycling as a way of transportation, she enjoys cycle touring as a vacation and has made multiple-day trips in 10 states and 20 countries.
---

• Complete the Barna Survey today: This is the last week to take the Barna Survey! Our goal is to get 2000 people across the congregations to complete it. Take 10 minutes and do it now!

• Volunteer at W83 one service per month: With treasured volunteers comitting to serve at Lincoln Square, we need a minimum of 100 volunteers to keep services running smoothly at W83.

• Purchase tickets for CFW's Design Your Life event: CFW is excited to have Dave Evans, New York Times bestselling author of Designing Your Life, offering a suite of events that will give you the tools to reimagine your life direction and goals.

• Tutor and build relationships with kids in South Bronx: Volunteers will circulate, helping children with individual homework needs and extracurricular activities in the K-5th grade room.

• Attend training for Safe Families for Children to support local families in crisis: Volunteers attend and receive an introduction to the Safe Families model as well as the required training for the Family Friend role.

• Attend Do For One orientation on supporting adults with disabilities: This session is designed for those interested in having a discussion on the kinds of issues people on the margins of society face, particularly people with disabilities, and to reflect on ways we can respond.

• Commit to Mercy and Justice this year: We are called not to occasional giving of ourselves, but to a lifestyle of generosity. If you're ready to make mercy and justice a regular part of your life, here are two ways HFNY invites you to go deeper.

• Submit Gotham application by March 31: The Gotham Fellowship is a 9-month discipleship intensive that provides theological, spiritual and relational foundations required for meaningful and sustainable integration of faith and work. Applications are now open for the 2017-18 class.