Redeemer West Side Update
Dorothy Day, founder of the Catholic Worker's Movement, a ministry to the poor in the East Village, was frequently asked, "How can you see Christ in people?" She wrote this in response:
It is an act of faith, constantly repeated. It is an act of love, resulting from an act of faith. It is an act of hope, that we can awaken these same acts in their hearts, too, with the help of God.
The connection she made between her work among the poor and the importance of hope is a reminder of why we at Redeemer take a special offering every Easter Sunday to support the work of Hope for New York. Serving the poor in our city is an "act of hope" and a reminder that Jesus' bodily resurrection, in the words of Tom Wright, is the "beginning of God's new project … to colonize earth with the life of heaven." On Easter Sunday, we will have an opportunity to see Christ in people through a testimony from a Hope for New York affiliate whose life was awakened by these acts of faith, love and hope.
So, please consider how you can serve the poor in our city with both your time and financial resources by clicking here.
Thank you!
"The King will reply, 'Truly I tell you, whatever you did for one of the least of these brothers and sisters of mine, you did for me.'" — Matthew 25:40
In Christ,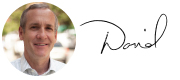 Rev. David Bisgrove
Redeemer West Side Senior Pastor
---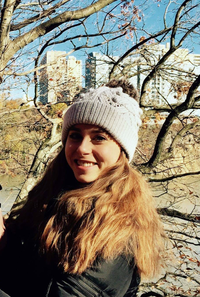 Clara Frances Miller
Book Table
The passion at Redeemer for serving NYC has given me eyes to see this city in a completely different way.
Clara Frances Miller was born in Winter Park, FL. When she was 14, she moved into the dorms of the School of American Ballet in Lincoln Center and has been here ever since. When she first moved to the city she was taken back by the fast pace. Overwhelmed by so many people, it was difficult to stay centered within her own identity. However, over the years she has found her identity in Christ. This gives her the ability to spill the love of Christ out onto the many different types of people in this city. "It's one of the most exciting parts about waking up and getting sent out everyday," she says. "You inevitably interact with so many people and have so many unlikely opportunities arise in which God shows himself in unexpected ways!"
As a dancer with severe scoliosis, God has done some amazing work in her heart to battle the idols of physical health and appearance of the body. After receiving spine surgery in 2016, she gave her life over to the Lord. This past Christmas, she discovered the hardware in her back had broken. But, that didn't dim the transformative power God had worked in heart. "I felt so deeply the warm embrace of a loving Father, supporting me in my pain and comforting me with his promises, that it actually produced a new depth to my join in him," she explains. "He has been doing this type of work in my life and each time I am laid bare, he just keeps filling me up and growing me deeper in him. Thanks be to God!" She draws strength from verses such as Psalm 30:11, "You have turned my mourning into dancing," and Psalm 121:1-2 "I lift up my eyes to the mountains, from where does my help come from? It comes from the Lord." She still dances, even with 13 screws and two tethers in her spine.
Clara began attending Redeemer on and off in 2001. New York City started feeling like home once she started attending Redeemer regularly in 2017. "The passion at Redeemer for serving NYC has given me eyes to see this city in a completely different way." She volunteers at the Book Table on Sundays and serves with HFNY. Recently, she participated for the first time with the Diaconate Meals Ministry. She greatly appreciated the opportunity it gives to "care for others when you don't have time to physically be present with them."
As she consistently attended Redeemer, she started going to a bible study comprised of dancers from the New York City Ballet run by a fellow Redeemerite. "Before I even realized what God was doing, he had drawn me into deeper community than I had ever had and opened my eyes to the importance of it.," she says. "It has produced a desire to live and serve NYC and not just coincidentally live here while I'm a dancer."
In her spare time, she receives joy from reading, photography, playing music, hip-hop, arts and crafts, cooking and baking, and just about any outdoor physical activity. She can also be found exploring and going on adventures. "Even if it's someplace ordinary, it can still be an adventure!"
---

• Holy Week Schedule: Spend time in prayer during open sanctuary hours on Good Friday. Then, join us for one of our two Good Friday services. The complete schedule for Easter Sunday is available online.

• Attend the final Formation Conference, Apr 13-14: The gospel uniquely gives us a radical new vision that our work is for the glory of God. Join us for Faith and Work: Formed to Work for the Glory of God.

• Sign up for Job Search Round Table: Job seekers, join us for networking, prayer and spiritual encouragement Thursdays from 11 a.m. to 1:00 p.m. Each week our speaker shares on a theme relevant for all industries.

• Serve as a mentor at Expect Hope with HFNY: Serve as a female or family mentor for expectant moms in the Bronx. Days and times are flexible.

• Sort materials for Easter at Cru Inner City with HFNY, Mar 24: Organize donated materials for distribution to communities in need in Queens on Saturday, March 24 during a two-hour time slot.

• Join a knitting circle with HFNY, Apr 3: Knit items based on need for outreaches at a monthly community knitting circle on April 3 from 6 to 8 p.m. with Gifted Hands

• Register for Facing Grief and Loss Workshop, Apr 4: This series is for individuals who are grieving a significant loss. It aims to help participants better understand how they grieve, find ways to process their grief, and connect to hope for the grief journey.

• Join CFW for Soulful Work Lunch Series, Apr 4: Tony nominee Elizabeth Davis will speak at Soulful Performing Arts on April 4 as part of CFW's Soulful Work Lunch Series.