Redeemer West Side Update
In his book "The Faces of Jesus," Frederich Buechner writes that "like the faces of the people we love, (the face of Jesus) has become so familiar that unless we take pains we hardly see it at all." Each Sunday during Lent we are letting Jesus "get in our face" and ask us questions as a way of taking pains to see him.
One way to know whether Jesus' face has become too familiar is the degree to which he inspires awe in us. For example, in Revelation 1:17 Jesus reveals himself to John, the disciple whom he loved (John 13:23), and John falls down "as one dead." Reflecting on this scene Oswald Chambers writes:
Has our discipleship to Jesus a sense of awe about it, or do we patronize him? At the beginning we were sure that we knew all about Jesus, but now we are not quite so sure. And out of the midst of this terror there comes the voice we know, saying to us personally, "Do not be afraid." (When that happens) nothing can at all cast us into fear again.
This is another way of noting that if Jesus didn't have the majesty to drive us to our knees with his presence, he wouldn't have the power to pay for our sins with his blood. Take pains to see him this week by asking the Holy Spirit to fill you with awe, wonder, and peace.
When I saw him, I fell at his feet as though dead. Then he placed his right hand on me and said: "Do not be afraid. I am the First and the Last. I am the Living One; I was dead, and now look, I am alive for ever and ever! And I hold the keys of death and Hades. – Revelation 1:17-18
In Christ,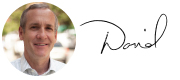 Rev. David Bisgrove
---
---

• Sign up for How to Read the Old Testament, Mar 19: When Jesus read the Bible he read from the Old Testament. Develop skills to better understand this important part of our spiritual history.

• Serve as mock interviewer with HFNY at The Bowery Mission, Mar 20: Help workforce readiness participants hone their skills by volunteering to act as a potential hiring manager for current residents. Learn more online.

• Hang out at the next West Side Social, Mar 21: Join us at The Gin Mill this Thursday for our nex Social! This unstructured time is great for inviting friends, enjoying some appetizers and getting to know other West Siders.

• Hang around after the postlude this Sunday, Mar 24: Our church has changed a lot since 2015. We need your help to get a picture of the unique demographics of Redeemer West Side! The census shouldn't take more than 6 minutes.

• Pray for singles initiatives this Sunday, Mar 24: At 6:30 p.m. we invite singles and those who love singles in our family to join us for prayer and fellowship to seek wisdom as we plan to kick off initiatives for singles in our community. Meet in room 406.

• Serve children with HFNY at Chinese Christian Herald Crusades: Lead bible study, worship, and games on Saturdays from 10 a.m. to 1 p.m. Learn more online.

• Register for the next Marriage Renewal class, Mar 26: Rev. Jeff White will explore the importance of forgiveness when it comes to a healthy marriage. $10 goes towards the dinner we will enjoy together.

• Attend Housing & Inequality in NYC: A HFNY Network Talk, Apr 1: Join HFNY to learn about housing in our city and hear from those working to help vulnerable New Yorkers find and remain in their homes. RSVP online.

• Join the next West Side Dads meeting, Apr 6: All dads are welcome to join us as we seek father-to-father support as we raise our families in the image of Christ. Childcare provided.

• Learn about and pray for our church partner IJM, Apr 12: Redeemer West Side is in the process of building a partnership with IJM (International Justice Mission). This local prayer gathering could be a good way for you to learn more about their mission.