Redeemer West Side Update
Most weeks when I sit down to write this reflection I don't have to consider how what I write on a Thursday or Friday might seem outdated on a Monday morning. This isn't one of those weeks. Information concerning the coronavirus isn't just coming at us daily, but hourly as we learn more about what we do and don't know. This has led to unprecedented responses including, for us, canceling worship services and shuttering W83. Having lived in NYC during 9/11 one difference is that on the first Sunday after 9/11 the doors were open and people flocked together. This time we are forced to act in the opposite direction, creating social distance.
The reason we made the decision was not one of fear but love. Love for our congregants and our neighbors. As I mentioned above, there is much that we don't know about the virus but the one thing that is clear is that large group gatherings put people at risk. So for now, we are loving one another by not gathering in large groups (a decision that was also mandated by the Governor last Thursday). In the meantime we will stay in touch and find new ways to connect.
Pastorally let me encourage you with this advice: trend with the Spirit, not the latest headline. It is easy to wake up each day or click each hour through the latest "breaking news," much of which creates more anxiety. May I suggest using social media to be social towards others rather than a means to consume information for yourself. Reach out and connect with friends, loved ones, CG members and those at risk. Phone calls. Texts. GoogleHangouts or Zoom meetings are ways to read, talk and pray with and for one another. If you know someone in your building who is elderly, write them a note or bring them a meal. There are many other ways to love others during this time. God by his Holy Spirit has given us hope and new life in Jesus that we need to cultivate in our own lives (through prayer, bible reading and connection with others) and share with others.
I remind you to fan into flame the gift of God, which is in you through the laying on of my hands. For the Spirit God gave us does not make us timid, but gives us power, love and self-discipline. So do not be ashamed of the testimony about our Lord or of me his prisoner. Rather, join with me in suffering for the gospel, by the power of God. 9 He has saved us and called us to a holy life — not because of anything we have done but because of his own purpose and grace. — 2 Timothy 1:6-9
In Christ,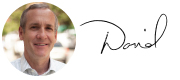 Rev. David Bisgrove
Redeemer West Side Senior Pastor
---
Get the latest updates with Redeemer West Side in regards to COVID-19 here.
---

• Gotham Info Session is canceled: We will share any updates about this and other Gotham related info on our social media pages. Follow us on Instagram at @redeemerws

• Questioning Christianity, Mar 19: We will still be holding this event but instead of meeting in person we will be live-streaming. Invite your friends who have questions or doubts about the Christian faith to engage in a conversation about the role of the church. Registration is required.

• Bring friends to the Gallery at W83, Mar 25 & 26: As of right now we are still hoping these events will take place in person. Reimagine the things you are familiar with at the "Reflections" gallery opening and the one-night performance of "Sanctuary." We will make sure to update you if plans change.

• HFNY's Homelessness Summit postponed indefinitely: The health and safety of everyone planning and attending the event is important to HFNY. A future date for the event will be determined. Please pray for HFNY's affiliates, which continue to provide essential programs and resources to homeless neighbors.

• HFNY Charity Run, Apr 4: We are still hoping to participate in the Charity Run! Runners of all ages are welcome at the annual Charity Run in Queens! Choose either a 5K or a Half Marathon and help fundraise for New Yorkers in need.

• Invite your friends to celebrate Easter: Holy Week starts Sunday, April 5 with Palm Sunday. Who will you invite to hear the good news?

• Sign up for Intro to Redeemer West Side, Apr 5: Whether you've been around Redeemer for a while or you're brand new, all are welcome to sit in on this class! We'll go over the history, vision, and ministries of Redeemer, and there will be an opportunity to ask questions.

• Sign up for the W83 newsletter: Learn about what's going on a W83 and how we're serving our neighbors throughout the week by signing up for their newsletter.