Redeemer West Side Update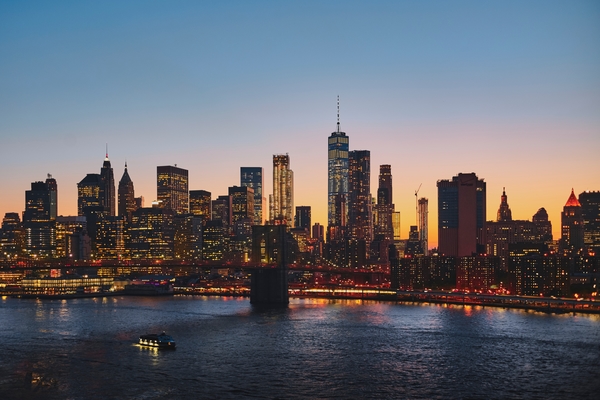 Dorothy Sayers once wrote:
Work is not primarily a thing one does to live but the thing one lives to do. It is...the medium in which he/she offers him or herself to God.
Working in a place like New York City makes Sayer's understanding of work difficult to attain. That is why Redeemer will be hosting, with The Center for Faith and Work, the final Formation conference on April 13-14 titled Formed to Work for the Glory of God. Through this conference we will explore how the gospel gives us a radical new vision that our work is for the glory of God, helping us see that often times the issue is not that we expect too much from our work, but that we have come to expect too little.
So, please, register for the conference here and I look forward to seeing you in April!
And whatever you do, whether in word or deed, do it all in the name of the Lord Jesus, giving thanks to God the Father through him. — Colossians 3:17
In Christ,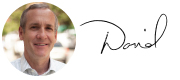 Rev. David Bisgrove
Redeemer West Side Senior Pastor
---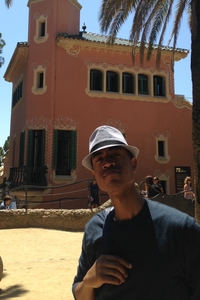 Christopher Stewart
Connections Team
[Baking cookies] is a simple act but it shows God's love and opens the door for more conversations later on.
Christopher Stewart grew up in Brooklyn and now lives in the Bronx with his wife, Priscilla. They are excited to welcome their first child in April 2018. Through his work as an Electrical Technician, he has occasionally experienced the fallout from pointing to God. This has given him the opportunity to learn how to listen before getting defensive about his faith. "I'm learning more and more that the simpler I can boil down the gospel, the more confident I grow in my faith."
Christopher started attending Redeemer in January 2016. He volunteers on the Connections Team and has been enjoying the inductive bible study of their community group. He also volunteers with HFNY affiliate The Open Door. While volunteering, he teaches GED level math to students in Spanish. Although it's been a great challenge, he enjoys it. "Not only am I learning Spanish, but I'm also learning how to explain mathematical concepts," he explains.
While he finds relaxing one of the more difficult things to do in the city, he does enjoy all of the enrichment classes that are offered. Some of his favorite include pottery, woodworking, painting and cooking. He also enjoys going to the Bronx Museum and Brooklyn Museum on First Fridays to enjoy hip-hop reggae, Latin-fusion and other inspirational works of art. He and his wife have also started a Christmas tradition of baking cookies for the neighbors on their floor. This has opened up opportunities for them to meet their neighbors. "It's a simple act but it shows God's love and opens the door for more conversations later on."
---

• Holy Week Services Schedule: The complete schedule of Redeemer Holy Week services can be found online and in the app.

• Price increase for Formation Conference: Today is the last day you can purchase tickets at a reduced rate. Join us April 13 and 14 for a two-day experience investigating how the gospel uniquely gives us a radical new vision that our work is for the glory of God.

• Sign up to go on a Short-Term Mission Trip: Teammates are still needed for 2018 Short-Term Mission trips. Don't miss out on these great opportunities!

• Volunteer with the Diaconate Meals Ministry: The Diaconate's Meals Ministry seeks to extend mercy through practical provisions. If you are willing and able to cook/buy and deliver a meal to a congregant in need, contact Christine at mealsministry@redeemer.com.

• Join the team at Hope for New York: We're hiring a Manager of Church Partnerships to mobilize Christians to effectively engage mercy and justice in their communities. Full description at hfny.org/jobs.

• Register to join CFW for Soulful Healthcare, Mar 14: Join David Kim, Executive Director of CFW, and Dr. David Kim, of Beacon Christian Community Health Center, for this event in our SoulfulWork Lunch Series.

• Pack bags of food for the homeless with HFNY, Mar 19: Pack food from St. Paul's House pantry to be delivered to homeless neighbors on Monday, March 19 from 6 to 7 p.m.

• Mentor male students in Harlem with HFNY, Mar 28: Volunteer with YoungLife to meet regularly after school with students at Harlem Village Academy starting March 28 from 5 to 7 p.m.

• West Side Classes open for registration: Classes coming this spring are open for registration. Join us as we look at topics such as the New Testament, Relationships, Prayer and Marriage.

• Sign up for Facing Grief and Loss Workshop, Apr 4: This workshop is for individuals who are grieving a significant loss. It aims to help participants better understand how they grieve, find ways to process their grief, and connect to hope for the grief journey.