Redeemer West Side Update
Yesterday in worship we reflected on the question Jesus asked his followers: "Does this offend you?" (John 6:61) Jesus knew that their grumblings (John 6:43) were the result of his assessment that they were helpless, lost, and guilty of cosmic treason. The heart of the gospel's offense is that we are overly optimistic about our own goodness. This optimism is confronted with the reminder that God intentionally chose the foolish, weak, low, and despised to shame those who consider themselves wise, strong, and powerful. I need to be reminded of this offense every day, a need captured in the words of Fleming Rutledge:
The first thing that a recovering human being does on the way to becoming a new human being is to stop worrying about being ashamed.
This is the ongoing lesson of a lifetime and one that comes most profoundly during Lent. I must hear in my own grumbling a pride, stubbornness, self-deceit and shame that must be "offended" over and over again with the reality and necessity of Christ's suffering and death. So as we make our way on this lenten journey, let Jesus' question penetrate our pride as we make our way to becoming a new human being.
But God chose the foolish things of the world to shame the wise; God chose the weak things of the world to shame the strong. God chose the lowly things of this world and the despised things — and the things that are not — to nullify the things that are, so that no one may boast before him. – 1 Corinthians 1:27-29
In Christ,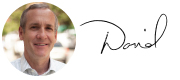 Rev. David Bisgrove
Redeemer West Side Senior Pastor
---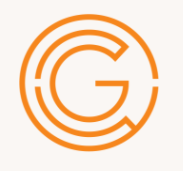 The Gotham Fellowship
Info Session on March 18
One of the things I've always wondered about, slash struggled with, in New York is this duality in which we exist as professionals.
Faith doesn't end when Monday morning rolls around. We are to called to carry our faith into our places of work. Our faith and our work are intricately connected. As a church that is committed to the renewal of the city, we encourage all believers to serve God through and in our work in the world. A resource available to equip you in connecting your faith to your work is the Gotham Fellowship. The Gotham Fellowship is a 9-month program designed to broaden your understanding of and deepen your connection to God's redemptive work by applying theology, spiritual practices, and cultural renewal to your work, your relationships, and New York City.
Commitment to this seminary level program brings you into deeper relationship with others in professions that differ from yours as you wrestle through the theology of work and cultivate spiritual practices to incorporate in your everyday lives. The Fellows tuition fee helps offset program expenses, including reading materials, weekly meetings, monthly sessions and all three retreats.
If you are interested in learning more about Gotham Fellowship, join us for an Info Session next Monday, March 18 at the Redeemer Offices (1166 Avenue of the Americas, 16th Floor) at 7:30 p.m. Sign up here.
---

• Lent Devotional resource available: As you journey from Ash Wednesday to Easter, may you would be reminded of the reality of our broken humanity, but as days grow brighter, experience with greater abundance the reality of God's redeeming grace.

• Pray for friends and family, Mar 12: Set aside some time to pray for our friends, family and coworkers who are going through the Questioning Christianity series this Spring.

• Sign up for Relationships, A Mess Worth Making, Mar 13: Find the joy, life, and hope that come from really knowing and being known by others. Often times this means wading into the messiness of relationships.

• Join us for Questioning Christianity, Mar 14: Those who have questions or doubts about Christianity are welcome to join us at Questioning Christianity this Thursday as we wrestle through the question, "Does life have meaning beyond what I make of it?"

• Assist students at The Salvation Army's music program with HFNY: Volunteers will commit to serving weekly on Tuesday to assist students one-on-one in their music lessons. Learn more online.

• Volunteer with Youth Ministry: We are in need of fun, mature, and passionate volunteer leaders who share in our vision to see middle and high school students exploring Christianity deeply, taking ownership of their faith in Jesus, thriving in a loving community, and participating in God's mission.

• Serve children and their families with HFNY: The Center for All Abilities is seeking volunteers to help in a variety of ways, from leading art projects or games to mentoring. Learn more online.

• Help with Questioning Christianity each week: We are in need of an Usher Captain to help with each week of Questioning Christianity. If you are interested and want to learn more contact [email protected].

• Serve as mock interviewer with HFNY at The Bowery Mission, Mar 20: Men and women volunteers are needed to help simulate mock interviews by acting as a potential hiring manager for current residents. Learn more online.

• Invite friends to the next West Side Social, Mar 21: We are at it again! The next West Side Social will be Thursday, March 21. Bring your friends to hangout and enjoy the company of others while snacking on some appetizers.