Redeemer West Side Update
Yesterday we began a new series, Getting Dressed, where we will be looking at how we can "clothe ourselves with Christ" (Romans 13:14). As I taught in the sermon, the door through which all change takes place is the spiritual discipline of repentance — a turning away from the lie that I don't need God and towards the God who created and loves me, the result of which is salvation (Luke 3:6). The word "salvation" in the context of Luke's recounting of the incident (Isaiah 40) is more cosmic and communal than individual and personal. It is the restoration of the world through the glory of the coming King Jesus, where "the crooked roads shall become straight, and the rough ways smooth" (Luke 3:5; Isaiah 40:3-5). Those who heard John the Baptist's message were exhorted to produce fruit in keeping with repentance (Luke 3:8), to live their lives in a way that reflects this coming salvation. They naturally asked, "What shall we do?" (Luke 3:10), John's answer was, "Do Justice."
The point is that for justice to be done we must first repent of the way we have been complicit in the sin of injustice. There is no substantial change of heart without the hard and necessary self-reflection that leads to genuine repentance. As I mentioned yesterday, that has meant that I have had to sit with the discomfort of my own complicity in the sin of racism — sin that looks at another person as inferior because of the color of their skin — in light of the collective outrage and grief over the unjust killing of another black man. How many times have I quoted the GK Chesterton line in a sermon? "The problem with the world is me." So the first step of "doing justice" and leading our church family in this area is to do the work of confronting my blindness and indifference to the plight of my black and brown neighbors. I have begun that process and repent of my complicity in systemic racism through a lack of mournful gospel repentance, an absence of active listening to my fellow black and brown citizens, and both the blindness to my privilege and unwillingness to open my eyes to it.
Over the years I have sung the song "How Deep the Father's Love for Us" which includes these lyrics:
Behold the Man upon the cross
My sin upon His shoulders
Ashamed to hear my mocking voice
Call out among the scoffers
It was my sin that kept Him there
Until it was accomplished
His dying breath has brought me life
I know that it is finished
My sin of turning away from God resulted in the crucifixion of Jesus and the injustices in and around the world, including racism. It was my sin that held Jesus there. It was my sin, my comfort in a world that advantaged me and my blind indifference towards those who didn't share my advantage, that contributed to the killing of George Floyd. I'm ashamed that it took a horrific video for me to see my part in enabling this injustice and confess that I'm still blind to the specific instances where my indifference and self-interest prevailed over my compassion and the specific ways that I can demean and devalue my black and brown neighbors. So there is a lot more uncomfortable work to do in my heart (and in our church) to fully comprehend that the problem with the world is me. But I have great hope for me and our church because God has given us the very resource we need in the power of the gospel to look at the darkest recesses of our hearts in full assurance that we are loved and accepted. This is the love that will dismantle our pride and face our shame, enabling us to see and turn away from our sin so that we can participate more fully in God's work of creating a world where more and more people can "sit under their own fig tree" and not be afraid (Micah 4:4).
If my people, who are called by my name, will humble themselves and pray and seek my face and turn from their wicked ways, then I will hear from heaven, and I will forgive their sin and will heal their land. — 2 Chronicles 7:14
In Christ,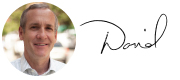 Rev. David Bisgrove
Redeemer West Side Senior Pastor
---
---

• How have you loved your neighbors?: Whether it's a big act or a small, ordinary act, we've heard through the grapevine that you have been out being the church. Throughout this sermon series, we hope to share and celebrate how God has been moving during our time of staying in place. Share your story with us!

• Join us for Noonday Prayer, Mon-Fri: Raise your voices in prayer with your church family for our nation, city and neighborhood.

• Middle and High School Workshops, June 8 and June 15: Victoria Chiu, LMHC, from RCS, will lead an interactive, hands-on workshop for our youth. Using an integrative approach, Victoria will talk to our youth about moving through stress to strength. Registration is required. Contact [email protected] for details.

• Attend The Open Door Virtual Concert, June 11: The Open Door is holding a virtual fundraising concert to support core programs (ESL, GED/TASC prep and computer literacy) and celebrate their core value - familia!

• Get tickets for Mourning With Hope, June 11: W83, in partnership with Redeemer Counseling Services, is offering a workshop (in connection with Reimagine: Life, Loss, & Love) on entering into the mourning process others face and identifying ways we can journey with them to offer increased hope.

• Apply for Women's Mentoring Initiative, June 12: We are grateful to continue to offer our RWS mentoring initiative for women invested in our West Side community who desire to grow in their relationship with God and one another.

• Write notes of encouragement to teen moms: Young Life is providing donation care boxes for teen moms struggling during this time. Write notes to go with these care boxes!

• Provide career training to the formerly incarcerated: Defy Ventures provides career readiness and entrepreneurship training to formerly incarcerated individuals.

• Register for Parenting Under Pressure, June 17: Margaret Yoon, double board-certified child and adult psychiatrist, will lead a webinar on parenting. Parents and children are under stress and dealing with grief, fear, uncertainty and the loss of structure, boundaries and freedom. Margaret will share practical tools of how to navigate our families through this time.