Redeemer West Side Update
Last fall Nicholas Kristof wrote an article entitled "What Religion Would Jesus Belong To?" in which he noted that what often puzzles people is how religions don't resemble their founders. He wasn't being cynical, just observant of the gap between what Christians profess to believe and the reality of our lives. This creates not only confusion, but cynicism and harm toward the church and Jesus. Yesterday's sermon highlighted that Jesus' mission was to close the gap between our words and deeds, all of which can be summed up by the admonition that Christians live lives of holiness (1 Peter 1:16).
One scholar noted that before Jesus arrived on the scene biblical religion could have easily been categorized by fear of becoming unclean ("unholy") through contact with those outside the "faith." In other words, defilement was contagious. Jesus reversed this idea of holiness by eating with "sinners" and touching lepers, in which holiness was now contagious. When Jesus touched a leper it didn't make him unclean, but instead brought healing to the one who was previously "unclean" (Matthew 8:3). That is the mission of the church, to move toward those who are hurting and struggling with shame and bring God's holy touch to bear on them such that the good news of Jesus spreads like a virus in our City and world.
Sanctify them by the truth; your word is truth. As you sent me into the world, I have sent them into the world. For them I sanctify myself, that they too may be truly sanctified. — John 17:17-19
In Christ,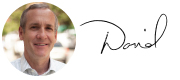 Rev. David Bisgrove
Redeemer West Side Senior Pastor
---
Willard Moore
Community Group Host
I have been moved by several instances where people have told us how much the Community Group had manifested God's love and purpose to them.
Willard Moore was born in New York City and grew up in Peter Cooper Village on the East Side. After leaving the city for college and law school, Willard now works as a real estate lawyer at one of the law firms here in the city. His work mostly consists of commercial mortgage lending.
Willard has been attending Redeemer since 1998. "One of the things that has affected me most is something Tim Keller said once. 'God doesn't want good people. He wants new people.' "
He and his wife now host a community group where he gets to see God working in the lives of others. "I have been moved by several instances where people have told us how much the Community Group had manifested God's love and purpose to them," he says. In addition to hosting his community group, Willard also serves at the book table once a month and occasionally serves on the communion team.
In his free time, Willard enjoys perusing the bookshelves at Barnes and Noble, baking, and learning more about genealogy.
---
• Redeemer Counseling Services launches new website: Redeemer Counseling Services is pleased to announce the launch of its new website at counseling.redeemer.com. To promote our client services to individuals, couples and families, and to announce our caregiver resources, we are offering a free sermon series called, "Psalms: The Songs of Jesus," preached by Tim Keller on praying doubts, fears, tears and guilt. Please support our vision to restore lives with truth and grace.

• Help HFNY support children and youth: NYC schools are almost out for the summer! Help Hope for New York support children and youth across NYC by giving at hfny.org/schoolsout by June 30. Our goal is to raise $30,000 for our 19 non-profit affiliates with programs serving young people in our city.

• Pack and serve food for families in need, June 17: Recovery House of Worship is a community driven church who serves over 200 families through a food pantry. Volunteers will assist with set up and break down, packing and distributing of the food bags, and keeping order by assisting with the people on the line. RSVP online.

• Seeing our Immigrant Neighbors: Reflecting On & Our Response to Immigration, June 27: New York City is a city of immigrants -- in fact, 36% of residents here are foreign born. Immigrants to our city can face real challenges: adjusting to a new culture and language, navigating employment, housing, school, and facing discrimination or hardship because of their immigration status. As a church community, what does it look like for us to love and serve our immigrant neighbors? Learn more and sign up to attend!