Redeemer West Side Update
Yesterday's sermon included the phrase "do not conform," which sounds much like a cultural clarion call found in everything from commencement addresses at college campuses to water cooler conversations at our offices. "Don't conform. Be authentic to yourself." For example, one blogger recently exhorted her readers this way:
In the age of authenticity, you, in your most awesome authentic soul expression, will be the protagonist of your own life, loved for your brilliance by all who know you. Applause, applause — for each and every one of us!
Is this what Paul had in mind? Read in its context (Romans 12:1-2), the text is a call to replace a pattern of life that seeks self-directed applause with a pattern of sacrifice for the sake of Jesus. In his sermon "Transformed Nonconformist," Martin Luther King Jr. reminded his listeners that this non-conformity was only possible through an inner spiritual transformation that resulted in a "gospel glow" which led the early church to a collective life that:
Willingly...sacrificed fame, fortune and life itself in behalf of a cause they new to be right. Quantitatively small they were qualitatively giants. Their powerful gospel put an end to such barbaric evils as infanticide and gladiatorial contests. Finally, they captured the Roman Empire for Jesus Christ.
This is the clarion call of the gospel. To filter our thoughts, words and deeds in such a way that seeks to reflect Jesus' ethics and bring applause to Jesus' name.
Therefore, I urge you, brothers and sisters, in view of God's mercy, to offer your bodies as a living sacrifice, holy and pleasing to God — this is your true and proper worship. Do not conform to the pattern of this world, but be transformed by the renewing of your mind. Then you will be able to test and approve what God's will is — his good, pleasing and perfect will. — Romans 12:1-2
In Christ,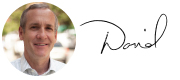 Rev. David Bisgrove
Redeemer West Side Senior Pastor
---
West Side Stories are suspended for the summer.
---

• CFW has curated Summer Reading Lists: Consider some of our CFW Resources to reenergize your mind and your spirit toward a gospel-centered approach work.

• Participate in a game night with HFNY and Do For One, June 8: Build relationships with adults with disabilities on Roosevelt Island on June 8 from 6:30 to 9 p.m. Register online.

• Lead events for adults with learning disabilities with HFNY, June 9: Build relationships through outings, crafts and baking projects on June 9 from 1 to 3 p.m. Register online.

• Attend the final Intro to Redeemer West Side class, June 10: You will learn about the history and vision of Redeemer, acquaint yourself with its ministries and opportunities, and dialogue with a pastor on questions you may have about the church or Christian community.

• Register for next West Side Dads meeting, June 16: Join other dads (any stage of fatherhood) to share ideas and ask questions about what it means to see our families formed in Christ's image. Childcare provided.

• Sign up for the next West Side Prayer Night, June 21: Come with your Community Group! Through prayer and worship we'll explore how the gospel causes us to testify God's love, grace and truth.

• Volunteer with VBS this summer, July 9-13: We need you to help with VBS! W83 Ministry will be teeming with children 4 years old — 5th graders. Help is needed from registration to crafts to storytelling, your gifts can be used to serve these children!

• Pray for upcoming Youth Missions Trip: This summer, a team of 25 West Side youth, staff and leaders will go on a missions trip to Puerto Rico to aid in disaster relief efforts. Please pray for our team and partner ministry, Praying Pelican Missions. If you would like support our West Side Youth team, click here.