Redeemer West Side Update
Yesterday in our worship services we explored the relationship between human freedom and God's compassion. In particular, we saw how God's commandments to his people to be compassionate toward the "aliens," "widows," "orphans," and "poor/needy" (groups of people who are disadvantaged, unprotected, and easily mistreated) leads to the freedom we all seek - to live under our own fig tree and to not be afraid (Micah 4:4).
This compassion is visible in the ministry of Jesus. In fact it was so prevalent in his life and so unusual in its scope that the gospel writers had to come up with a new greek word to describe the compassion of Jesus. As Charles Spurgeon wrote in one of his sermons:
If you would sum up the whole character of Christ in reference to ourselves, it might be gathered into this one sentence, "He was moved with compassion."
As the Body of Christ, that is to be the character of our community. We are to be moved with compassion towards those in our CGs, neighborhoods, families, and workplaces who are hurting. And in particular we are to be compassionate to those in our neighborhood and city who are the most vulnerable (the poor).
So as you begin another week, first take stock of the compassion shown to you by God, not just in the death of his Son on the cross, but daily as his Holy Spirit comforts you and meets your needs. Second, consider one thing you can do this week that will bring that same comfort and compassion to others. There are all kinds of opportunities to serve through HFNY, or by contributing to the Diaconate, or in your own neighborhood. The challenge for all of us is to open our eyes and see the needs of those around us and like our savior, move towards them with compassion.
Everyone will sit under their own vine and under their own fig tree, and no one will make them afraid, for the LORD Almighty has spoken. – Micah 4:4
In Christ,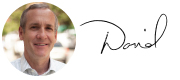 Rev. David Bisgrove
Redeemer West Side Senior Pastor
---
---

• Take the Spirtual Health Survey: We won't be asking you to do a survey like this for a while so please, tell us how you're doing and where you need more support. Your answers help us assess and adjust our care for you.

• Come work with us: We are currently hiring for several positions - two internships, a pastoral resident, and a kindergarten Sunday school teacher. Read the job descriptions (or share with friends) and submit your resume!

• Register for next Prayer & Worship Night, June 5: Together, let's take time to remember how amazing our God is and seek renewal in our life, church, and city.

• Sign up for last Intro to Redeemer West Side, June 6: If you're curious about Redeemer or are interested in becoming a member, join us for Intro to Redeemer West Side. This is the last time it will be offered before summer begins.

• Eat pancakes at West Side Dads, June 8: All dads and kids are welcome to join us for a Dads & Kids Pancake Breakfast at W83. It'll be a great time of delicious food, great company, and fun for the family.

• Deliver meals with Citymeals and HFNY, June 9: Volunteers pick up meals at local UWS center, receive route for delivery from center, and walk to deliver meals to elderly recipients in the neighborhood. Register online.

• Serve at the Book Table on Sunday: Do you enjoy books and recommending books to other people? Serve once a month on Sundays at the Book Table.

• Attend a training for The Open Door's with HFNY, June 10: The Open Door's summer program offers ESL, TASC, and middle school math classes, as well as a children's literacy program to the local immigrant population. Register online.

• Sign up for Women Leaning In, June 11: All women are welcome to join us as we have a conversation around what we lean into for strength as we navigate our careers.

• Serve with HFNY at the NYC Relief Bus, June 15: From 10 a.m. to 2 p.m. offer food, prayer, and other resources to the homeless in East Harlem. Sign up online.