Redeemer West Side Update
The title of our current sermon series, Getting Dressed, is a play on the words found in Romans 13:14, "clothe yourself with Christ." It was one way for our church community to spiritually prepare for a post shelter-in-place world. That "world" has become a tangible reality for us as I am very happy to announce that we are reopening W83 for Sunday worship on July 12 at 10 a.m. It is our first step in what will be a long process of once again gathering together after months of being the church scattered. We will have limited capacity (approximately 100 attendees) given the New York State guidelines and pre-registration will be required. However, the worship service will be live-streamed and made available throughout the day. You can find more information here and of course we will be communicating information through our website and social media platforms.
Thank you for your ongoing prayer and patience as we seek to thoughtfully and lovingly gather back together so that we can once again make visible the clothing of Christ as his Body.
In Christ,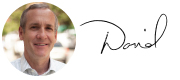 Rev. David Bisgrove
Redeemer West Side Senior Pastor
P.S. Make this your prayer for our Church this week:
I pray that the eyes of your heart may be enlightened in order that you may know the hope to which he has called you, the riches of his glorious inheritance in his holy people, and his incomparably great power for us who believe. That power is the same as the mighty strength he exerted when he raised Christ from the dead and seated him at his right hand in the heavenly realms, far above all rule and authority, power and dominion, and every name that is invoked, not only in the present age but also in the one to come. And God placed all things under his feet and appointed him to be head over everything for the church, which is his body, the fullness of him who fills everything in every way. — Ephesians 1:18-23
---
During this sermon series we are bringing you stories of how members of our community are loving their neighbors. Meredith is a member of Redeemer West Side and we were excited to hear about the ways she and her family are partnering with the Holy Spirit and loving their neighbors
How are you loving your neighbors?
Our family has been regular contributors to the West Side Disaster Relief Fund throughout this COVID-19 period in addition to our monthly giving to Redeemer West Side. We also offered to pay for any children to attend VBS this summer who may not be able to afford it.
Why did you decide to love your neighbors in this way?
Redeemer has done so much for our family. It has made New York our home rather than just a place where we live. It is our honor to help families at Redeemer who have been impacted by the economic ramifications of COVID-19 through contributing to the West Side Disaster Relief Fund. We are so fortunate to still have our jobs and as members of a community, it's our responsibility (and pleasure) to support others as we would hope to be supported in a time of great need.
In regards to offering to cover costs for children to attend VBS, I have volunteered for VBS the last two years and it is one of the highlights of my entire summer. We were so excited for our three-year-old to attend this year (my mother was even going to come from South Carolina to volunteer with me). While COVID-19 changed those plans and our son is now too young to attend on Zoom, we want every child to have this fun opportunity to learn about Jesus, especially those who couldn't otherwise afford to pay.
What has God been teaching you?
Love your neighbor!!!
We're so grateful for Meredith and her family who decided to follow the leading of the Spirit and share the resources God has given them to love their neighbors!
If you have a story of how you have been loving your neighbors, we'd love to hear it! Let us know your story at westside.redeemer.com/loveyourneighbor
---

• Watch the Whole Church Update: If you missed the Whole Church Gathering last Monday evening, we have made it available to watch online. We encourage you to take some time to watch it and get caught up on what's going on at Redeemer West Side!

• Volunteer with Vacation Bible School: West Side Children is looking for super star volunteers to help as virtual Small Group Leaders! Curious as to how that might work? Contact [email protected] for more details.

• Let us know if you need help: The West Side Disaster Relief Fund is available for those in the West Side community who have been financially impacted by COVID-19. If you've reached out once before and you're still in need of assistance, we welcome to you reach out again!

• Mentor youth online this summer with StreetSquash, July 6: Volunteers for StreetSquash's summer programming are needed for academic tutoring, mentoring and program enrichment sessions.

• Join our Virtual Book Club, July 7: God is inviting us to witness to his great love in a world turned upside down. Join Pastor Joel for a 3-week virtual book club, to read and discuss Tim Keller's newest ebook How to Reach the West Again: Six Essential Elements of a Missionary Encounter.

• Sign up for Neighborhood Prayer Walks: Prayer walks are just that - praying and walking - and are a way for us to gain God's eyes and heart for our neighborhoods, and to cry out for God's kingdom to come in our city. Join us for these prayer walks throughout the summer in both the Upper West Side and in Washington Heights.

• Support teen moms virtually with Young Life: Help manage and meet the growing needs of teen moms with weekly check-ins, mentoring, dance/exercise classes and more with Young Life!

• What's your Redeemer West Side Story?: Sharing stories can be encouraging and inspiring. We've shared a few stories of how people in the congregation have been partnering with the Spirit in loving their neighbors over the last week and would love to share your story!

• Join a summer Virtual Bible Study, Aug 4: Join Pastor Bijan for a 4-week Bible study on Ephesians 6:10-20, as we consider spiritual battles and the armor of God.