Redeemer West Side Update
Yesterday Tim Keller preached his final "official" sermon at Redeemer, the church he and his wife, Kathy, founded in 1989. Reflecting back over their legacy I remember a comment my mother made after attending a worship service in the early 90's. She stated that she "always felt good" about being a Christian after worshipping at Redeemer. "Feeling good" about being a Christian is neither sentimental nor superficial but flows from knowing the good news that we are helpless sinners who have been rescued by the death of Jesus on the cross and are now children of God. The centrality of this good news was and is the narrative thread of every worship service and the focus of every sermon. And it changed my life.
I grew up at Redeemer. In 1988 I showed up at a preview service and the rest, as they say, is history. I changed vocations, met my wife, had my children baptized and made lasting friendships that sustain and bring me joy each day. So even though Tim is staying in NYC and will continue to mentor me (and others), teach classes and maybe even show up in the pulpit from time to time, I wanted to personally acknowledge his (and Kathy's) impact on my life in helping me (and thousands of others) better understand the incredible good news that God loves me.
So, Tim and Kathy, thank you! And may God's face continue to shine on you both in this next chapter of your lives and ministry.
When I came to you, I did not come with eloquence or human wisdom as I proclaimed to you the testimony about God. For I resolved to know nothing while I was with you except Jesus Christ and him crucified. — 1 Corinthians 2:1-2
In Christ,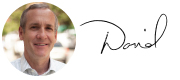 Rev. David Bisgrove
Redeemer West Side Senior Pastor
---
Christina Perry
W83 Gallery Coordinator
Being able to use my gifts in my position at Redeemer is not just exciting but rewarding and fulfilling.
Christina Perry works for the W83 Ministry Center as the Gallery Coordinator. Her job consists of a variety of things including finding artists to exhibit in their gallery by visiting them and viewing their studios, coming up with themes and concepts for shows, writing about their shows, hanging up and taking down the art for an exhibit, curating, administrative/logistical tasks and some minimal PR responsibilities.
"I came to my job here through a series of random occurrences and it wasn't at all the plan," she says. "But this is the first time in my life where I can say with 100% certainty that I know God brought me here because, otherwise, I didn't have the means to come to NYC."
She explains that working with the W83 Ministry Center has been a way to live out her calling as an artist. "Being an artist/creative is an integral part of who I am. So, being able to use my gifts in my position at Redeemer is not just exciting but rewarding and fulfilling."
Christina has a BFA in Fashion Design and a MAT in Art Education. Although she attended college in New York City, she is originally from the Northern Virginia/DC area. In her free time she can be found oo-ing and ah-ing of the pups of NYC or relaxing in speakeasy (if you can find where they are).
---
• CFW offers a free course for Sabbath rest: The Center for Faith & Work has curated a FREE course for cultivating Sabbath rest this summer including resources from Tim Keller, Judith Shulevitz and more. Access the course online.

• Assist with Summer day camp activities: Volunteers are needed to help run a five-week program for children between 1st grade and 6th grade. The program includes reading, sports and games, field trips and other fun activities. RSVP online.

• Boxes of Love - Sort and Pack Non-perishable Food: Join Cru Inner City to serve families in need throughout NYC. Volunteers will sort and pack non-perishable food donations that will be distributed to communities in need. This is a great group opportunity, and a family-friendly opportunity as well--children are welcome! RSVP online.

• Pack and Serve Food to Families in Need: Recovery House of Worship is a community driven church who serves over 200 families through a food pantry. Volunteers will assist with set up and break down of the room, packing of the food bags, distribution of food, and keeping order by assisting with the people on the line. RSVP online.

• Newly weds sign up for Marriage Lab: Did you get married this year? If so, join Marriage Lab! We kick off with an overnight retreat, then meet monthly for discussion and fellowship. Led by Dr. Brent Boundsand mentor couples. Registration required. Details online.

• Volunteers needed to cook or purchase food: Redeemer's Meals Ministry builds church community by delivering meals on a short-term basis to Redeemerites who are ill or have just had a baby. Contact [email protected] for more information on how to make and deliver a meal to an appreciative person.