Redeemer West Side Update
This is the time of year when many of us indulge in our long awaited "summer reading." Books are dusted off (or downloaded) and the journey begins. A journey described by Jane Austen as "a joy like no other." Reading not only brings joy but humanizes and connects us to one another as well. James Baldwin put it this way:
You think your pain and your heartbreak are unprecedented in the history of the world, but then you read. It was books that taught me that the things that tormented me most were the very things that connected me with all the people who were alive, who had ever been alive.
So in the spirit of the season, the pastoral staff has put together a Summer Reading list. The recommendations consist of books for enjoyment and books that have impacted our own spiritual journeys. Click here to find the list and, whether or not you choose any of these books, make time in your life to read this summer. It's good for the soul! And of course, this includes reading the best selling book of all time. Remember to explore the joyful, tragic, mysterious and redemptive terrain that is God's word and rediscover the One who has written you into his story through the ultimate story of love (Luke 10:20).
Happy reading!
I meditate on your precepts and consider your ways. I delight in your decrees; I will not neglect your word. — Psalm 119:15-16
In Christ,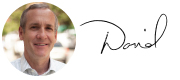 Rev. David Bisgrove
Redeemer West Side Senior Pastor
---
---

• Serve our children in July: Vacation Bible School is taking place July 9-13! We are particularly in need of Crew Leaders - super volunteers who help all five days and take children from activity to activity. You will have the opportunity to help each child really understand the meaning of the gospel!

• Volunteer with Meals Ministry: The Diaconate's Meals Ministry has recently seen an influx in meal requests and is seeking volunteers. If you are willing and able to cook/buy and deliver a meal to a fellow congregant, please contact Christine Kim at [email protected].

• Serve lunch to the community in Union Square, June 27: Volunteers will serve lunch at The Salvation Army with HFNY on June 27 from 11:15 a.m. to 1:30 p.m. Register online.

• Attend training to become champion at The Bowery Mission, June 27: Mentor Bowery Mission residents re-entering the workforce with HFNY in a 10-week course beginning July 11. Attend a training on June 27 from 7 to 9 p.m. Learn more online.

• Run with Back on my Feet and HFNY, July 10: Run with our neighbors facing homelessness through Back on my Feet and HFNY. Get started by attending an orientation on July 10 or 26 from 7 to 8 p.m. Register

• Join others for summer Bible Study, July 19: This summer we'll be doing our first Bible Study through the book of Philippians, Pauls "epistle of joy." Come together with others as we learn how to better interpret and apply the Bible ourselves.

• Read some books this summer: The West Side pastoral staff has put together a suggested reading list! They each gave suggestions based on books they enjoy and books that have been instrumental to their spiritual journeys.