Redeemer West Side Update
In his Notes from the Underground, Dostoevsky wrote of humanity, "If he is not stupid, he is monstrously ungrateful … in fact, I believe that the best definition of man is the ungrateful biped."
This harsh reminder of our capacity to forget grace (from God and others) and view our lives as autonomous and self-created not only hardens our hearts and hollows out our humanity, but extends that harshness towards others. It robs our neighbors of empathy and humility.
This is why the very first of Martin Luther's "Ninety-Five Theses" nailed to the door of Wittenberg Cathedral was: "Our Lord and Master Jesus Christ willed the entire life of believers to be one of repentance." This is because Luther understood the wisdom of Scripture and the call of Jesus that repentance is the best sign that we are growing deeply and rapidly into the character of the one who has called us. But to fully embrace repentance we must remember that it is a call rooted in grace. Repentance is a gift given to us by the one who has already freed us from condemnation, and therefore an opportunity to drink more deeply of the forgiveness sealed by Jesus' words from the cross, "It is finished."
If we confess our sins, he is faithful and just and will forgive us our sins and purify us from all unrighteousness. If we claim we have not sinned, we make him out to be a liar and his word is not in us. – 1 John 1:9-10
In Christ,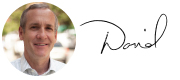 Rev. David Bisgrove
Redeemer West Side Senior Pastor
---
---

• Work with us: We're hiring on the West Side! We are currently looking for people interested in ministry for Community Group interns and a pastoral residency. Check out the employment page for more information.

• Serve our youngest disciples: VBS is two weeks away and we need your help serving the littlest disciples in our church family. Our largest need is Crew Leaders but there are other ways to help out!

• Distribute donated goods and food with Dream Center NYC, June 28: Friday Community Market is the Dream Center NYC's program designed to serve low-income residents at Harlem housing community. Register online.

• Help serve the congregation on Sundays: We have a great need for volunteers on our Usher Teams at all services during Sunday worship. Learn more about how you can help online.

• Help serve breakfast to homeless guests at St. Paul's House: Set up and serve breakfast to guest who attend morning gospel service on Mondays and Fridays. Register online.

• Join us for a picnic, July 14: Summer is upon us and we want to celebrate with you! After the 5 p.m. worship service, join us in Central Park for a picnic. More details to come!

• Support Unexpected Pregnancies thru Avail: Come alongside people facing unexpected pregnancies through support and encouragement at Avail NYC on Tuesdays and Thursdays. Spanish speakers also needed. Learn more online.

• Parents, consider hosting a 7-week Beta Group this fall: Hosting a co-ed or couples Beta Group is one way parents can build in regular times of sitting down with friends for conversation and encouragement without having to make weekly childcare arrangements.

• Register for Marriage Lab: Marriage Lab is open to newlyweds in their first year of marriage who have a desire to meet with other newlyweds and receive wisdom for older mentor couples. Learn more online.