Redeemer West Side Update
The journey we have been on in our last two sermon series can be summarized as the journey to become the people God created and recreated us to be, a journey the Bible describes as one of growing in godliness. The more I've wrestled with my own heart the more I've been drawn to the heart of Jesus as the source and motivation for growth. For example, yesterday Bijan preached on compassion, a word that means to be upset and troubled over the trouble of someone else. This was the emotional attribute most attributed to Jesus in the gospels, and is the power to transform us into those filled with compassion. As Dallas Willard wrote:
We can "afford" to be compassionate only if we know there is abundant compassion for us, toward us, by persons who have appropriate means. This is primarily God: "We love because he first loved us" (1 John 4:19). The perfect love of God toward us casts out fear (v. 18). Think of the role of fear in the Good Samaritan story! So, our experience of God's love is what allows us, empowers us, to set aside anger, selfishness, lusting, and so on in our relationships to others.
The last few months have been exhausting and unsettling and the road ahead promises more of the same. The capacity of the followers of Jesus to meet the challenges ahead is dependent on the disciplined work of growing in a way that reflects the heart of the One we follow. This starts with remembering the truth of the human condition reflected in the words of Alexander Solzhenitsyn that "the line separating good and evil passes not through states, nor between classes, nor between political parties — but right through every human heart — and through all human hearts."
In Christ,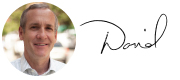 Rev. David Bisgrove
Redeemer West Side Senior Pastor
For physical training is of some value, but godliness has value for all things, holding promise for both the present life and the life to come. — 1 Timothy 4:8
---
Since we closed the doors to W83 in mid-March this is the first opportunity for our church family to gather together for a live, virtual meeting! During our time together we'll reflect on how God has been moving in this season, share updates on reopening W83 for worship services, and pray for where God is leading us as church.

We can't wait to see you tonight at 8:30 p.m.! Zoom information is available at westside.redeemer.com/churchgathering.
---

• Join us for Noonday Prayer, Mon-Fri: Come together with your church family at 12 p.m. EST to pray for our neighborhood, city and world.

• Sign up for Bridging The Gap Of Loneliness, June 22: This 4-week RCS group discusses loneliness, which became more deeply felt during COVID-19, and offers ways to find support, develop resilience, regulate emotions and grow in faith.

• Share your Redeemer West Side Story: Over the next few weeks we'd love to celebrate how God has been at work in the neighborhood! Share how you have been loving your neighbors!

• Register for Calming Your Anxious Mind, June 25: There's a lot of personal and collective anxiety felt in our bodies and minds during this season. This 9-week RCS group will help you understand anxiety's effects, provide coping skills and foster increased dependence on God.

• Lead a small group for VBS this summer, June 25: West Side Children is looking for volunteers to lead small groups for VBS! If you're curious about how that works and would like more information, contact [email protected]

• Teach ESL/GED classes with The Open Door: Open Door is urgently seeking two Spanish speaking GED teachers for their summer sessions starting from June 15th-August 8th, 2020.

• Connect with residents at Isaiah 58: Send cards, letters and drawings to immunocompromised residents with HIV/AIDS at Bailey-Holt House to remind them that they are loved!

• Let us know if you've been impacted by COVID-19: If you're part of the Redeemer West Side community and experiencing pressing, urgent financial needs as a result of wage loss related to COVID-19, OR if you're in need of practical help, please let us know!

• Join our Virtual Book Club, July 7: Join Pastor Joel Kady for a three-week virtual book club, discussing Tim Keller's newest ebook How to Reach the West Again: Six Essential Elements of a Missionary Encounter.

• Sign up for a summer Virtual Bible Study, Aug 5: Join Pastor Bijan Mirtolooi for a four-week Bible study on Ephesians 6:10-20, as we consider spiritual battles and the armor of God.