Redeemer West Side Update
C.S. Lewis once wrote that "we read to know that we are not alone." Reading expands our imagination and widens our world. Summer is a season when many of us make more time to read so, to that end, our pastoral staff has put together a list of some of our favorite books. The two that I listed are:
Team of Rivals: The Political Genius of Abraham Lincoln by Doris Kearns Goodwin
A portrait of Abraham Lincoln's character, courage, humility, and humanity during one of the most trying times in history.
My God and I: A Spiritual Memoir by Lewis B. Smedes
Best known for his reflections on forgiveness and shame, this memoir is honest and vulnerable. Let Smedes himself tell you what awaits the reader:
"It has been 'God and I' the whole way," Smedes writes. "Not so much because he has always been pleasant company. Not because I could always feel his presence when I got up in the morning or when I was afraid to sleep at night. It was because he did not trust me to travel alone."
Of course I would also recommend taking a deep dive into one of the gospels. Immersing oneself in the life of Jesus is one of the most tangible ways to remember that we are not alone.
In the beginning was the Word, and the Word was with God, and the Word was God. – John 1:1
In Christ,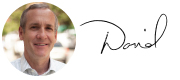 Rev. David Bisgrove
Redeemer West Side Senior Pastor
---
---

• Find a new book to read this summer: The West Side pastoral staff is offering up their favorite picks for summer reads. Which one will you pick?

• Serve on the Usher Team once a month: Did you know that each Usher Team needs 30 volunteers each week? That means we need 120 volunteers serving once a month to serve the congregation. We need some help!

• Come hang out at the next West Side Social, June 20: Come enjoy unstructured time with other Redeemerites and the West Side staff at E's Bar this Thursday. We'll provide the appetizers and, if you'd like to enjoy some drinks, there will be a cash bar available.

• Engage in some conversation before the social, June 20: Before the social, join us for an hour of discussion on God's family and how to build meaningful relationships at West Side Social Discussions. Although these events are geared towards singles everyone is welcome as we are all part of the same body of Christ.

• Attend an info session with Do For One, June 24: Do For One brings people who are marginalized due to disability into a place of belonging through community with HFNY. Learn more online.

• Register for Marriage Lab: Newlyweds are invited to join us for Marriage Lab - a nine month community made of newly weds meeting with seasoned mentor couples, led by Dr. Brent Bounds. Marriage Lab kicks off with a retreat in the fall and meets monthly from October through May.

• Support unexpected pregnancies thru Avail: Come alongside people facing unexpected pregnancies through support and encouragement at Avail NYC on Tuesdays and Thursdays from 5 to 7 or 6 to 8 p.m. Learn more online.

• Serve with HFNY at the New York City Relief bus in the Bronx, July 6: Offer food, prayer, and other resources with this mobile outreach to the homeless from 10 a.m. to 2 p.m. Spanish speakers especially needed. Register online.