Redeemer West Side Update
When asked what are the three most important virtues for Christians to practice, Saint Augustine answered humility, humility, and humility. Yesterday in our new sermon series, Getting Dressed, I reflected on the importance of humility in times of suffering and struggle. These past four months have been the most trying times I've seen in the 30 plus years I've lived in Manhattan. It was in such times that the Apostle Paul stressed the importance of unity, which is possible only when we are clothed with humility (1 Peter 5:5).
Humility is an intentional love of neighbor that values others above ourselves. This is the powerful antidote to the default operating system of the human heart, which is self-interest and pride, and was displayed in the heart of Jesus who humbled himself by becoming obedient to death — even death on a cross (Philippians 2:8). His death broke the barriers of hostility and created a new humanity, unified in and through the Spirit. And it is the power that will one day end all factions and usher in the future that, now, we see only through a mirror dimly. In the meantime, it is the Church that is to model this unity to a fractured and polarized world, demonstrating the power of sacrificial love.
In the words of the fictional Father Zosima in The Brothers Karamzov:
At some thoughts a man stands perplexed, above all at the sight of human sin, and he wonders whether to combat it by force or by humble love. Always decide 'I will combat it by humble love'. If you resolve on that once for all, you can conquer the whole world. Loving humility is a terrible force; it is the strongest of all things, and there is nothing like it.
In Christ,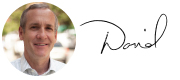 Rev. David Bisgrove
Redeemer West Side Senior Pastor

As a prisoner for the Lord, then, I urge you to live a life worthy of the calling you have received. Be completely humble and gentle; be patient, bearing with one another in love. Make every effort to keep the unity of the Spirit through the bond of peace. — Ephesians 4:1-3
---
Our pastors have been individually wrestling with the current racial tension we've all witnessed and are experiencing in our country and our world. Pastor David shared his thoughts in last week's West Side update.

On our social media platforms last week, we shared Pastor Drew's open letter to white Christians on racism in America. If you do not follow us on social media and wish to read his letter, we have provided the opportunity to read it today.
---

• Sign up for Parenting Under Pressure, June 17: Parents, you're under a lot of stress right now. Margaret Yoon - Redeemer member, parent, and double board-certified child and adult psychiatrist, is leading a webinar and will share practical tools on how to navigate our families through this time.

• Calming Your Anxious Mind, June 18: During this ongoing season of COVID-19, and the recent protests against racial injustice, there is a lot of personal and collective anxiety felt in our bodies and minds. This 9-week group will help you understand anxiety's effects, provide coping skills and foster increased dependence on God.

• How have you loved your neighbors?: We've heard through the grapevine that you have been out being the church by loving others! Throughout this sermon series, we hope to share and celebrate how God has been moving during our time of staying in place. Share your story with us!

• Join us for a Whole Church Gathering, June 22: Our whole church will gather together for a live meeting, during which we'll reflect on Scripture, hear stories, get important updates, and pray together. Make sure you mark you calendars! More information is coming.

• Mentor kids virtually with HFNY: Be a part of Operation Exodus in connecting with children and transforming their lives. Various opportunities available to mentor kids uptown.

• Are you okay?: We really want to know how you're doing during this season. This is a way to opt-in for weekly care from members of our staff via phone, text or email.

• Bridging the Gap of Loneliness: Cultivating Connections, June 22: The disconnection and loneliness that became more deeply felt during COVID-19 is a common experience that is often left undiscussed and unprocessed. This 4-week group will offer ways to find support, develop resilience, regulate emotions and grow in faith.

• Serve neighbors in need at a mobile soup kitchen with HFNY: Join New York City Relief's outreach to offer soup, prayer, and resources to people in the community who need help. Outreaches are happening every Saturday in East Harlem and the South Bronx from 11 a.m. to 1 p.m.

• Join us at Noonday Prayer, Mon-Fri: Every week day at 12 p.m. EST our church has the opportunity to come together to pray for our neighborhood, city, and world.

• See your Sunday people at Virtual Coffee Hour: Each Sunday at 11:30 a.m. we hold a Virtual Coffee Hour. If you're new and you'd like to meet some of the people you've been worshiping with each week or you've been around for a while and miss your Sunday buddies, pour a cup of coffee and join us!