Redeemer West Side Update
During the first month of our sheltered-in-place lives, we listened to the words of Jesus to help us make sense of the words and stories that were flooding our hearts and imagination. After that, we spent the last six weeks examining how God grows our character in seasons of suffering and trials. Our next sermon series, starting this Sunday, will explore our role in this character development using the metaphor found in the New Testament of "clothing ourselves," hence the name of the series: Getting Dressed.
Terry Eagleton in his book Culture writes that the "self is ours on trust, as a set of capacities which it is our moral duty to develop to the full." Scripture teaches that when a person becomes a Christian we are to "take ourselves in hand," "clothing ourselves" in Christ (Romans 13:14). As life slowly returns to a more active phase and we prepare for new opportunities to love our neighbors, we will look at some of the attributes that will be needed in the next season of our mission together.
We will also take this time to share stories of those in our congregation who have been loving their neighbors as a way to both encourage and inspire us, as we seek to heed the exhortation of Paul who wrote, "Let us not become weary in doing good, for at the proper time we will reap a harvest if we do not give up." (Galatians 6:9) If you would like to share your story, or know someone whose story would be both inspiring and encouraging, please let us know by clicking here. And as I shared in yesterday's sermon, make time in this difficult season to take your weariness to Jesus' humble heart, and he will give you rest for your soul.
In Christ,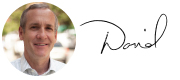 Rev. David Bisgrove
Redeemer West Side Senior Pastor



"Come to me, all you who are weary and burdened, and I will give you rest. Take my yoke upon you and learn from me, for I am gentle and humble in heart, and you will find rest for your souls. For my yoke is easy and my burden is light." — Matthew 11:28-30
---
The Grace & Race team, a ministry of the Redeemer Family of Churches, has posted a statement concerning the killings of Ahmaud Arbery, Breonna Taylor, and George Floyd. We pray our collective voice will guide hearts in lament, comfort those who are hurting and mobilize us to seek justice and peace.

---

• Pray with your church family, Mon-Fri: Join your West Side family at 12 p.m. EST as we lift up prayers and praises for our neighborhood, city and world to our God who hears and is with us. One of our pastors will lead our time time together each day.

• Register for Learning to Lament, June 3: When we hurt physically, we cry out in pain; when we hurt spiritually, we cry out in lament. Lament gives voice to our suffering, guards against meaninglessness, and leads us on a path to hope and trust in God. Make sure you register before the class begins.

• Sign up for Intro to Redeemer West Side, June 4: Whether you've been part of Redeemer West Side for a while or you've decided to join us in the last few weeks, you're welcome to join us as we go over the vision, values, ministries and opportunities to get involved.

• Teach ESL remotely with The Open Door: The Open Door needs virtual volunteers to teach ESL classes on weekday evenings to immigrant adults.

• West Side Youth partnering with RCS: We are in the process of planning events in partnership with RCS for Middle School and High School students. More information to come.

• Parents, we have an event with RCS just for you, June 10: Parents, you have been doing an amazing job! We have partnered with RCS once again to provide support and care for you as you parent through these hard and uncertain times. Registration information will be available soon.

• Get tickets for Mourning with Hope, June 11: This W83 workshop is in partnership with Redeemer Counseling Center and part of a larger conversation with Reimagine (letsreimagine.org) and explores what it means and looks like to enter into another persons mourning process.

• Apply for Women's Mentoring Initiative, June 12: We are grateful to continue to offer our mentoring initiative for women invested in our West Side community who desire to grow in their relationship with God and one another. Applications are due June 12.

• Support teen moms through YoungLife: Help manage and meet the growing needs of teen moms with weekly online check-ins, mentoring, dance/exercise classes and more.

• Virtually support families in crisis: Safe Families for Children is hosting online training sessions for volunteers to offer support to isolated and struggling families through connections by phone, text, FaceTime, or video conferencing.