Redeemer West Side Update
Martin Luther, the German reformer, is believed to have said that every Christian needs three conversions: a conversion of the mind to gospel truth; of the heart to embrace Jesus as Lord and Savior; and a conversion of the wallet to lay our money at Christ's feet. His insight reflects the biblical teaching that money has a spiritual power over our lives, reflected in the fact that intentional, sacrificial generosity is often absent in the lives of many Christians. Perhaps this is why the Bible has 500 verses on prayer, less than 500 verses on faith, but more than 2,000 verses on money and possessions. God knows our hearts.
I'm writing to challenge those of you who benefit from the ministry of Redeemer West Side to consider your part in financially supporting the church. Every summer we see a precipitous drop in giving which can strain our cash reserves. So, before you begin your summer travels please click here and find out how you can begin to regularly (monthly, weekly) give to Redeemer through our app and other online resources. We are excited about our ministry plans for the summer and next fall as we continue to live out our vision:
Redeemer West Side is a Christ-centered gospel community that actively participates in the Spirit's transformation of our neighborhood, New York City and the world.
Thank you for your part in making this vision a reality.
In Christ,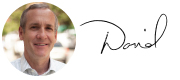 Rev. David Bisgrove
Redeemer West Side Senior Pastor
---
---

• Volunteer with Middle School Youth Group: Our Middle School Youth Group needs volunteers for the fall semester. Consider serving our amazing 6th-8th grade students! Contact [email protected] for more info!

• Build relationships with adults with Do For One & HFNY, June 15: Volunteers will join community members for a game night to build relationships on June 15 from 6:30 to 9 p.m.

• Attend the next WS Dads meeting, June 16: All dads, no matter what stage of fatherhood, are welcome to join us on Saturday, June 16 for mutual support in leading our families in Christ-likeness. Childcare provided.
• Sort & pack materials at Cru Inner City with HFNY, June 16: Volunteers will sort and pack materials for distribution to communities in need in Queens on Saturday, June 16 from 9 a.m. to 12:30 p.m.

• Assist with Donuts with Dad celebration at Briarwood Shelter with HFNY, June 16: Set up and assist with a Father's Day celebration for Briarwood Family shelter on Saturday, June 16 from 12 to 2 p.m.

• Join CFW for next Soulful Work Lunch Series, June 28: Soulful Education, with Dr. Lisa Hertzog, teacher educator and administrator, will be held on June 28th.

• Serve our West Side kids at Vacation Bible School, July 9-13: Make a difference in a childs life this summer by helping with VBS! We are still in need of about 150 people to serve throughout the week in a variety of ways. Your gifts are needed!

• Sign up for summer Bible study: This summer we'll be doing a Bible study through the book of Philippians. Join together with others as we look at Paul's "epistle of Joy" and learn how to better interpret and apply the Bible on our own.