Redeemer West Side Update
Summer holiday weekends tend to be times when the frenetic pace of life slows down enough for many (not all) people to get together with friends and family. Most of us don't have to be convinced that taking time away from our normal schedules is a good thing. I'm often reminded of a story I read about an expedition in Africa many years ago. The team was ahead of schedule and those in charge wanted to know why the guides were still sleeping instead of preparing for the next stage of their journey. The answer was an African proverb: "Because they are letting their souls catch up with their bodies."
This deep, human wisdom speaks to why so many of us this time of year are feeling burned out. Our bodies are way ahead of our souls. God has built sleep into the rhythms of creation that force us to rest, but too many of us don't explore rest beyond whatever sleep we get at night. Weekly worship and daily prayer are ways to enter into the rest offered by God, as is regular participation in Christian community. So let's make sure we help one another not just to take time away from work, but enter into God's Sabbath rest.
The Lord is my shepherd, I lack nothing.
He makes me lie down in green pastures, he leads me beside quiet waters,
he refreshes my soul.
– Psalm 23:1
In Christ,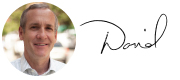 Rev. David Bisgrove
Redeemer West Side Senior Pastor
---
---

• Pray for Vacation Bible School: VBS starts today! Pray that the gospel would take root in the hearts of the many kids who are participating.

• Support unexpected pregnancies thru Avail: Come alongside people facing unexpected pregnancies through support and encouragement at Avail NYC on Tuesdays and Thursdays. Spanish speakers also needed. Learn more online.

• Help with VBS clean up, July 12: If you missed out on helping with preparations or volunteering during the week, we'll need help on Friday afternoon to clean up after all the kids have gone home.

• Give out backpacks with Dream Center, July 13: Prepare kids of Elliott low-income housing in Chelsea for school with backpacks full of supplies at Dream Center's community market. Register online.

• Have a picnic with us, July 14: Picnics in the park and New York summers go hand-in-hand so join us on Sunday after the 5 p.m. service. Bring a blanket and a picnic. We'll bring the ice cream. Let us know you're coming and get more info online.

• Serve with HFNY at the New York City Relief bus in East Harlem, June 15: Offer food, prayer, and other resources with this mobile outreach to the homeless. Sign up online.

• Join West Side Women this summer: Come for Bible discussion, prayer support and meet new friends at West Side Women's weekly meetings on Tuesday evenings and Friday mornings at W83.

• Meet other summer interns next Wednesday, July 17: Join a six week Summer CG that will meet at the Redeemer Offices in Midtown. This group is also ideal for those who are new to the city. Advance registration is required.

• Consider hosting or leading a seven week Beta Group: Beta Groups are new groups created to welcome newcomers and connect others into Redeemer's community. Fill out the form to have a pastoral staff contact you to discuss possibilities and support.