Redeemer West Side Update
I recently listened to an interview about the play, "The Originalist," which is based on the writings and personna of Antonin Scalia. The play is a dialogue between Scalia and a law clerk on the opposite end of the political spectrum. The playwright stated that his intent was to, among other things, highlight the importance of listening in an increasingly polarized and often uncivil public square.
The importance of listening to one another with whom we disagree is nothing new and remains important to the health of our public dialogue. Christians should be among the most skilled at this practice because of our posture towards God and his word: mouth shut and ears open. A Christian approaches God as one who is aware of his or her limited understanding of life, eager to listen to God in his word. As Dietrich Bonhoeffer wrote:
The first service that one owes to others in the fellowship consists in listening to them. Just as love to God begins with listening to His Word, so the beginning of love for the brethren is learning to listen to them. It is God's love for us that He not only gives us His Word but also lends us His ear.
The regular practice of this kind of humble listening will not only help us in our relationship with God, but will allow us to engage with others with whom we find ourselves in disagreement. An engagement that models the humility, grace and wisdom of Jesus.
Blessed are the meek, for they will inherit the earth. — Matthew 5:5
In Christ,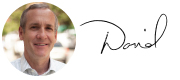 Rev. David Bisgrove
Redeemer West Side Senior Pastor
---
---
• Lead or host a Beta Group this fall: If you are a Redeemer attender who loves God, has compassion for others, and disires to see people in community, lead a Beta Group this fall and help connect newcomers to God and the community of Redeemer West Side!

• Join Marriage Lab: If you are in your first year of marriage, join Marriage Lab! We kick off the year with a retreat to the Poconos and meet monthly from October through May. More details and registration online!

• Job Search Lunch & Learn starts in August: Bring your lunch and join the Diaconate's new summer speaker series! Each Thursday during August an industry expert will teach on a job search theme relevant for all professionals. Weekly topics and registration can be found online.

• West Side is hiring: Interested in ministry? We are looking for some people to join the West Side team in part- and full-time positions. From Youth Intern to Community Group Resident check out some of the things we're looking for!

• Join HFNY Charity Bike Ride: Love to bike? Love NYC? Join #TeamHFNY to ride and fundraise for the poor of NYC. The Charity Bike Ride is on Sept. 16, and the Info Session is on Aug. 3. Learn more and RSVP for the Info Session at hfny.org/bikeride.

• Attend training to serve through Prison Fellowship: Join Hope for New York affiliate Prison Fellowship for an orientation, training, and prayer event on Saturday, August 12 to serve the men and women of Rikers Island Correctional Facility. Learn more and sign up at hfny.org/prisonfellowship