Redeemer West Side Update
Below is a previously published West Side Update chosen by David to be sent out during his sabbatical. Enjoy!
Originally published June 12, 2017
Recently I listened to a TED talk by Abigail Marsh. Marsh is a neuroscience professor at Georgetown who studies altruism, a vocational choice that has is rooted in an act of heroic altruism. When she was 19, she swerved on a highway to avoid hitting a dog and ended up in the middle of a four lane highway facing oncoming traffic, unable to start her car. Convinced she was going to die she was startled by a man who ran across ongoing traffic, got her car started, drove it back to the other side of the highway, made sure she was safe and then drove off. She never got his name. She goes on to say:
The actions of the man who rescued me meet the most stringent definition of altruism, which is a voluntary, costly behavior motivated by the desire to help another individual. So, it's a selfless act intended to benefit only the other. What could possibly explain an action like that?
The motivation for the action is less interesting to me than its impact. Dr. Marsh's life was changed when someone unknown to her, at risk to his own life, rescued her for no apparent reason other than concern for her welfare. What does that communicate to someone? My life has inherent value. And the world contains selfless love. That's a powerful, life altering realization that finds its most explosive expression at the foot of the cross, a reminder of our eternal value in God's eyes and the selfless love that both rescued and sustains us.
For while we were still weak, at the right time Christ died for the ungodly. For one will scarcely die for a righteous person — though perhaps for a good person one would dare even to die — but God shows his love for us in that while we were still sinners, Christ died for us. — Romans 5:6-8
In Christ,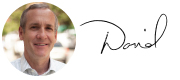 Rev. David Bisgrove
Redeemer West Side Senior Pastor
---
---

• Lead a Beta Group this fall: Do you know a friend who is particullarly gifted in hospitality? How about a friend who deeply cares for the people around them? Nominate them to be Beta Group leaders this fall!

• Attend OWLS (Older Wiser Loving Servants) on Fridays: Those aged 60+ are welcome to join us on Fridays to affirm, encourage, and pray for one another, as well as serve the needs of the community as they arise.

• Serve a Sunday evening meal with HFNY, Aug 5: Join us at All Angels' Church on August 5 from 5:15 to 7:30 p.m. This is a great opportunity for a Community Group to serve together! Register online.

• Serve lunch to the community in East Harlem with HFNY, Aug 5: The Salvation Army will be serving a community lunch on Sunday, August 5 from 11 a.m. to 2:30 p.m and needs your help! Register online.

• Come to Trivia Night, Aug 12: This is your chance to show just how much you know and for some friendly competition. Set up a team with your friends or come and be placed on a team to make new friends. $2 registration is for snacks and prizes.

• Bike and fundraise for New Yorkers in need in, Sep 22: HFNY's annual Charity Bike Ride is taking place September 22. Learn more and register online.

• Register for Divorce Care Group for Women, Sep 27: The Diaconate will offer a new divorce care group for women in any stage of divorce beginning September 27.