Redeemer West Side Update
I've been reading through 1 Samuel which contains one of the most well known stories in the Bible (and all of ancient literature), David and Goliath. Despite being mocked, David was undeterred, rooting his confidence in his experience as a shepherd.
When a lion or a bear came and carried off a sheep, I went after it, struck it, rescued the sheep … and killed it. … This uncircumcised Philistine will be like one of them … The Lord who rescued me from the paw of the lion and the paw of the bear will rescue me from the hand of this Philistine. (1 Samuel 17)
His confidence was in his experience of God's power and presence, an experience more powerful than fear. Eugene Peterson wrote:
In the Bethlehem hills and meadows, tending his father's sheep, David had experienced God's strength in protecting the sheep in his fights with bears and lions. He had practiced the presence of God so thoroughly that God's word, which he couldn't literally hear, was far more real to him than the lion's roar, which he could hear. He had worshipped the majesty of God so continuously that God's love, which he couldn't see, was far more real to him than the bear's ferocity, which he could see.
This summer we have been reflecting on several Psalms which are our poetic guides into God's presence. The more we sit with them, the more we, like David, will be able to walk through the valley of the shadow of death and fear no evil (Psalm 23).
You prepare a table before me
in the presence of my enemies.
You anoint my head with oil;
my cup overflows.
Surely your goodness and love will follow me
all the days of my life,
and I will dwell in the house of the Lord forever.
– Psalm 23:5-6
In Christ,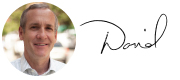 Rev. David Bisgrove
Redeemer West Side Senior Pastor
---
---

• Get connected into community this summer: Search under "Summer CG" to find groups meeting through the summer for fellowship and prayer. There are co-ed, womens, mens and summer intern groups ready to welcome new participants!

• Organize clothing at Bowery Mission with HFNY, Aug 3: Process donations received throughout the week and help organize the clothing room. Register online.

• Attend Back on My Feet orientation with HFNY, Aug 6: Learn more about how running can encourage deeper change in men and women experiencing homelessness. Register online.

• Get your team together for Trivia Night, Aug 11: Invite your friends to W83 for a little friendly competition. Set your team up ahead of time or meet new people by being placed on a team. $3 goes toward snacks and prizes.

• Elementary meeting through August: Attention parents - if you have Elementary aged children, they are no longer required to sit with you during service throughout August. We are excited about continuing classes with your children!

• Volunteer with Youth Ministry: If you play an instrument and would like to use that gift in ministry, volunteer to help lead worship with our middle and high school students on Friday nights.

• Multiply your Redeemer community by making room: Have you been a member of a great CG for years? We would love for you to partner with us in launching new Beta Groups this September! Fill out the form for an invitation to chat about the possible ways you can contribute to the formation of gospel communities.