Redeemer West Side Update
Civility, or its absence in public life, is an ongoing topic of legitimate concern in our culture. I would add to that lack of civility the equally toxic presence of cynicism. We tend to roll our eyes at all things sentimental and sincere, adding to the ironic indifference that surrounds us. Interestingly the director of the summer film "Wonder Woman" recently addressed this issue in the NY Times saying:
"I'm tired of sincerity being something we have to be afraid of doing...the entertainment and art world has shied away from sincerity...because they feel they have to wink at the audience...I wanted to tell a story about a hero who believes in love, who is filled with love, who believes in change and the betterment of mankind… Art is supposed to bring beauty to the world."
Our staff held an offsite a few weeks ago. We adopted "hopeful" as one of our core values, noting that Christians are to root themselves in the mystery of the faith recited each time we come to the Lord's Table — that Christ IS coming again. It is that hope that propels the church into the public square with the story of the ultimate hero who so loved the world that he died to save it and will one day come back to flood it with his beauty.
Let us hold unswervingly to the hope we profess, for he who promised is faithful. — Hebrews 10:23
In Christ,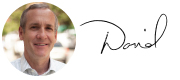 Rev. David Bisgrove
Redeemer West Side Senior Pastor
---
Katie Farwell
W83 Events Manager
I love getting to know the people and organizations of the Upper West Side as W83 continues to grow as an event center.
Born in D.C. and raised in Reston, VA, Katie Farwell made her way out to Brooklyn two and a half years ago. She's been attending Redeemer for nearly the same amount of time.
Katie works as the Events Manager for the W83 Ministry Center. "I manage all the events and clients at W83," she says. Typically she can be found on walk through with clients, working an event, or glued to their event booking software. Overall, she loves the people she works with. "I love getting to know the people and organizations of the Upper West Side as W83 continues to grow as an event center."
Believe it or not, Katie enjoys running events in her spare time as well. "I'll coordinate weddings and fundraisers outside of Manhattan or even New York." In the moments when she's not planning or managing events, she loves chatting with the owners of Zigones or grabbing a baked good at Peacefood Cafe.
---
• OWLS (Older Wiser Loving Servants): Vibrant older adults (60+): Your maturity adds to our community. Join like-minded adults to learn God's intent, pray, and embody Christ's love through serving our church family and community. Fridays 10:45 a.m. at W83. Contact Ellie Ellsworth at [email protected]

• Beta Group leaders and hosts needed: Help us identify West Side leaders to launch new seven-week Beta Groups this fall. These groups play a pivotal role in connecting people who are new to community life at Redeemer. Please take a moment to recommend a friend or even volunteer yourself!

• Join HFNY in supporting NYC kids: Did you know $100 could provide six kids with a hot meal and after school homework help and activities? Join Hope for New York in supporting NYC kids this summer. Give by June 30 online!

• Host a pizza and movie night June 27: Volunteer serve pizza, popcorn and soda and show a movie to about 40 St.Paul's House guests, who are either homeless or living in low income housing. 4-6 volunteers will set up, interact with guests, serve food, and discuss the movie afterwards. *Groups only. RSVP online.

• "Seeing our Immigrant Neighbors: Reflecting On & Our Response to Immigration" June 27: New York City is a city of immigrants -- in fact, 36% of us are foreign born. Immigrants to our city can face real challenges: adjusting to a new culture and language, navigating employment, housing, and school, and facing discrimination or hardship because of their immigration status. As a church community, what does it look like for us to love and serve our immigrant? Learn more and sign up to attend!