Redeemer West Side Update
Last week, W83 was the home of our annual Vacation Bible School where over 600 parents, children and volunteers gathered daily to learn about and celebrate God's love for them. I am grateful for our amazing staff and volunteers who made this possible. And it's a reminder that despite the fact that summer is a slower season, the word of the church goes on, as does our need for your ongoing financial support.
As of last week, Redeemer West Side is approximately $525,000 behind its annual giving goal. Please consider how you might support the ongoing expenses of our church (click HERE to give and learn more). We need everyone who has benefited from the ministry of our church community to support its work in an ongoing way so that we can continue to serve our congregants and city.
That was Paul's argument when he exhorted his Gentile audience to support the needs of the Jerusalem church. He reminded them that "if the Gentiles have shared in the Jews spiritual blessings they owe it to the Jews to share in their material blessings" (Romans 15:27). In other words, if God, through the church, has "blessed" you spiritually with friendship, encouragement, wisdom and hope through a deepened understanding of his love and grace, then it is only right that you support the very means by which that blessing has occurred. After all, that is the very heart of the gospel in which Jesus sacrificially gave of himself so that we might enjoy the riches of his presence forever.
For you know the grace of our Lord Jesus Christ, that though he was rich, yet for your sake he became poor, so that you through his poverty might become rich. — 2 Corinthians 8:9
In Christ,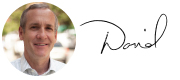 Rev. David Bisgrove
Redeemer West Side Senior Pastor
---
---
• Join Marriage Lab: If you are in your first year of marriage, join Marriage Lab! We kick off the year with a retreat to the Poconos and meet monthly from October through May. More details and registration online!

• Help train new leaders with Preaching Lab this Thursday: Part of the Rise Campaign is the training of new leaders. We welcome you to help raise up the next generation of gospel preachers! Join us for a mid-week opportunity to listen to mini-sermons on the theme "Moments of Mercy," ask questions and provide feedback, while being encouraged through worship, praise and fellowship with others. The first summer Preaching Lab will be on Thursday, July 27, from 7 to 9 p.m. at the Redeemer Offices. Registration required.

• Job Search Lunch & Learn starts in August: Actively seeking your next job? Bring your lunch and join the Diaconate's new summer speaker series! Each Thursday throughout the month of August from 12 to 2 p.m. an industry expert will teach on a job search theme relevant for professionals in all industries and vocations. Weekly topics and registration can be found online.

• West Side is hiring: We are looking for some hard working people to join the West Side team in part- and full-time positions. From Youth Intern to Community Group Resident check out some of the things we're looking for!

• Register for HFNY Charity Bike Ride: Join Hope for New York on August 3 at 7p.m. for our Charity Bike Ride Info Session! Learn more about riding with #TeamHFNY on September 16 and meet others interested in riding and fundraising for the poor of our city!

• Serve dinner on Sunday Evening at All Angels: Volunteers will set up tables and chairs, serve a meal to guests who are both homeless and homed and clean up afterward. RSVP online.

• Guide students in academics, arts, cultural and athletic activities: The Summer Discovery Program is a full day enrichment program for middle school students. Volunteers play an integral role in guiding students through academic and athletic workshops. Request info online.