Redeemer West Side Update
This is a time of year when thousands of people hike, drive, ride, fly, and bike to places just to sit and take in the view. A recent article in Vox reflected on how the desire to capture the beauty of Antelope Canyon has completely upended a small town in Arizona. Reflecting on this phenomenon a professor of neurology at UPenn wrote:
There is a beauty to the space, but it is also overwhelming in the sense that you feel small and insignificant, and almost associated with some anxiety. There's something about being forced to look upward that seems to convey both elevation and a sense of your own smallness.
That experience is similar to what happens when we get a vision of God's glory and beauty. We are overwhelmed with his holiness, truth, goodness, mercy, power, and love. We see ourselves for who we are, like grass over which the wind blows. But we are also overwhelmed by the fact that God's glory has been redemptively applied to us in and through Jesus (John 1:14). In particular, Paul writes that he glories in the cross because it is the beauty of Christ's death that reminds Paul how much he is loved. This is the beauty we are to gaze upon, and as we do it, will bring us peace.
The life of mortals is like grass,
they flourish like a flower of the field;
the wind blows over it and it is gone,
and its place remembers it no more.
But from everlasting to everlasting
the Lord's love is with those who fear him,
and his righteousness with their children's children –
with those who keep his covenant
and remember to obey his precepts.
– Psalm 103:15-18
In Christ,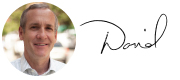 Rev. David Bisgrove
Redeemer West Side Senior Pastor
---
---

• Join West Side Men this summer: Start Tuesday mornings with bagels, fellowship and prayer with other men at West Side Men's weekly 7 a.m. Tuesday meetings at W83.

• Meet other summer interns this Wednesday, July 17: Join a six week Summer Community Group that will meet at the Redeemer Offices in midtown. This group is also ideal for those who are new to the city. Advance registration is required for building entry.

• Serve with HFNY at the New York City Relief bus in East Harlem, July 20: Offer food, prayer, and other resources with this mobile outreach to the homeless from 10 a.m. to 2 p.m. Sign up online.

• Distribute backpacks with Dream Center and HFNY, July 20: Prepare kids of King Towers low-income housing for school with backpacks at Dream Center's community market. Register online.

• Meet moms and YoungLives at a picnic with HFNY, July 20: Help host a picnic for teen moms and their kids at St. Nicholas Park, and learn more about YoungLives. Register online.

• Join us for a West Side Social Discussion, July 25: Whether you're single, married, divorced or engaged, everyone is welcome as we discuss what true friendship looks like and how we can develop those relationships.

• Come hang out at the next West Side Social, July 25: We'll be meeting at e's Bar again! Come with friends or come alone and meet new ones. We'll provide complimentary appetizers and there will be a cash bar. Let us know you'll be there!

• Help host or lead a seven week Beta Group: Fill out the form or stop by the Beta Kiosk after service this coming Sunday, July 21, to talk with CG staff to learn more about the opportunities to serve. Beta Groups launch at the end of September to welcome newcomers and connect others into Redeemer's community.