Redeemer West Side Update
Yesterday we finished our sermon series on the Book of Exodus reflecting on the glory of God (Exodus 33). Moses, facing the possibility of losing God's presence, prays to see God's glory, a word that means "weight" and "importance." And in Moses' prayer for God's glory we are reminded of the universal truth that to be human means that we can't live without glory. Everyone needs deep assurance that they matter. As I reflected on this truth, I was reminded of an article about the recent passing of Gloria Vanderbilt.
In her 1985 memoir, "Once Upon a Time: A True Story," Ms. Vanderbilt wrote in the voice of a child about her parents. The article points out that one review called the book 'immensely sad', "noting that the author had never been poor, but in a way was as impoverished as any child in any mean slum." The review went on to say that Ms Vanderbilt "never enjoyed the greatest privilege of all — that of being poised and grounded in maternal love. … Her book … is a haunting lament for that primal love, a cry of the heart that speaks to the child in all of us."
Moses' prayer is the cry of the heart for the primal love of our divine parent and a reminder that it's only in the face of God that the deepest longings of the human soul can be fulfilled. It's seeing the face of God looking at us in love which is a reminder that we cosmically, eternally matter.
Hear my voice when I call, Lord;
be merciful to me and answer me.
My heart says of you, "Seek his face!"
Your face, Lord, I will seek.
– Psalm 27:7-8
In Christ,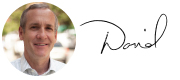 Rev. David Bisgrove
Redeemer West Side Senior Pastor
---
---

• Serve with HFNY at the New York City Relief bus in the South Bronx, July 6: Offer food, prayer, and other resources with this mobile outreach to the homeless from 10 a.m. to 2 p.m. Sign up online.

• Help out with VBS next week: There are still a few spots open to serve the littlest ones in our congregation next week. Find out a way to help online.

• Serve a meal to homeless with HFNY in East Harlem, July 7: Help host a meal during the gospel service from 11 a.m. to 2:30 p.m. Register online.

• Connect with others this summer: If you're new to the city or looking for a place to connect with others, we have mens and womens groups that meet throughout the summer.

• Join Dream Center NYC for a backpack giveaway with HFNY, July 13: Distribute backpacks full of school supplies to residents in low-income housing in Chelsea. Register online.

• Pack a basket for a picnic: Join us for a picnic in the park! Bring a blanket, a picnic and your friends and we'll bring the ice cream. Let us know you're coming!

• Host a 7-week Beta Group this fall: We are looking for people who can share their space and enjoy practicing hospitality to host new Beta Groups. If you have room for six or more people to sit together and chat, let us know!