Redeemer West Side Update
Summer tends to be a season associated with reading. It's a time when I try and find at least one novel that I can get lost in. When I read The Great Gatsby, I experienced it the way one would experience a great meal at a four star restaurant.
Several years ago, an article published in the Atlantic underscored the importance of reading great literature:
Reading is one of the few distinctively human activities that sets us apart from the rest of the animal kingdom...Because it goes beyond mere biology, there is something profoundly spiritual — however one understands that word — about the human ability, and impulse, to read.
The point of the article is that great stories enter into our soul and make us more human. For example, I recently finished Lincoln in the Bardo, a haunting tale that merges history with fiction. At one point, the author channels the interior thoughts of Abraham Lincoln who, in the middle of the night, rode on horseback and sat alone next to the casket of his recently deceased 11-year-old son, Willie. The author imagines how at that moment Lincoln is struck by how, "everyone labored under some burden of sorrow; that all were suffering; that whatever way one took in this world, one must try to remember that all were suffering."
Upon finishing the book, I was left with Lincoln's sense of loss and resolve in the face of a world full of suffering, an insight that would have been unavailable to me without taking the time to read Saunders's book.
So regardless of the season, take the time in our increasingly social media driven world of 140 characters to unplug, sit back and read.
He has made everything beautiful in its time. He has also set eternity in the human heart; yet no one can fathom what God has done from beginning to end. — Ecclesiastes 3:11
In Christ,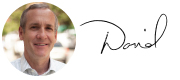 Rev. David Bisgrove
Redeemer West Side Senior Pastor
---
---
• Newly weds, sign up for Marriage Lab: The Marriage Lab is a ministry for couples in their first year of marriage. It kicks off with a retreat, followed by monthly meetings for discussion and fellowship.

• West Side is hiring: We are looking for some hard working people to fill a few spots on the West Side. From Youth Intern to Community Group Resident check out some of the things we're looking for!

• Attend training to serve at Rikers Island: Join Prison Fellowship to bring the hope of healing and restoration at Rikers Island Correctional Facility. Volunteers can serve as instructors for their biblically based program or provide one-on-one life coaching sessions prior to the participant's release and help develop a reentry plan.

• Guide students in academics, arts, cultural and athletic activities: The Summer Discovery program is a full day enrichment program for middle school students. Volunteers play an integral role in guiding students through academic and athletic workshops. Find out more and sign up

• Read Jimmy's story of how God worked through Boxes of Love, a Cru Inner City outreach, when he was homeless to show him that He was still there, even in the hard times.
• Register for Preaching Lab to help new leaders: Part of the Rise Campaign is the training of new leaders, and we welcome you to help raise up the next generation of gospel preachers in our Preaching Lab. Join us for a mid-week opportunity to listen to mini-sermons on the theme, ask questions and provide feedback, while being encouraged through worship, praise and fellowship with others. The first summer Preaching Lab will be on Thursday, July 27, from 7 to 9 p.m. at the Redeemer Offices.