Redeemer West Side Update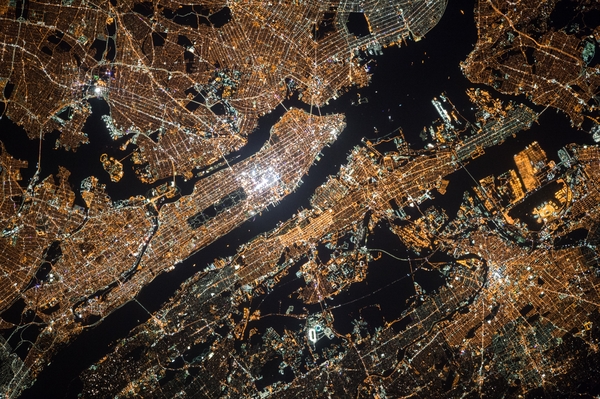 Hope is essential to the human spirit. Without it, we are left with, "the lurking suspicion that all our getting and spending amounts to nothing more than fidgeting while we wait for death." This is the thesis of Andrew Delbanco's book The Real American Dream. It is also a theme found throughout Scripture where we are cautioned against "worldliness" (I John 2:12-17), our tendency to prioritize the pursuit of material things. The sting of this reality is often felt after Christmas when we take inventory of all our getting and spending of the last few weeks.
Anna stands in contrast to this worldliness that can hollow our soul. Luke tells us that she was a widow and prophetess who immersed herself in prayer, worship and fasting (Luke 2:36-40). Upon seeing the infant Jesus, she immediately recognized him as the one who would bring about that which she had longed and prayed for, the "redemption of Jerusalem." Her response left me with the questions:
Am I earnestly looking for the redemption of NYC?
Do I have eyes to recognize Jesus in the midst of my daily life?
If not, I have missed the power of the incarnation we have just celebrated. As we transition from the celebration of Christ's birth to the impact of his daily life may we, like Anna, center our hope on the one who will one day return and fulfill her longing (and ours) for redemption.
Coming up to them at that very moment, she gave thanks to God and spoke about the child to all who were looking forward to the redemption of Jerusalem. - Luke 2:38
In Christ,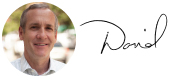 Rev. David Bisgrove
West Side Congregation Lead Pastor
---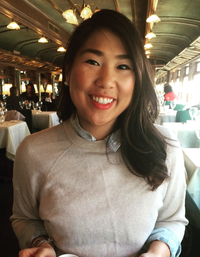 Andrea Yee
Don't Walk By Volunteer
Every person is wonderfully and beautifully created and deserves to be recognized and known.

Andrea Yee volunteered with Don't Walk By, an annual outreach to the homeless, for the first time last February. And it changed the way she views the city she has called home for eight years now. It gave her a sense of ownership of the city. She was able to talk with her homeless neighbors as just that—neighbors, rather than as strangers. "Volunteering with Don't Walk by provided the opportunity, support, and tools to live out Mark 12 where we are called to love God with all our heart, soul, mind, and strength AND to love our neighbor as ourselves," Andrea said.
She learned that a simple "hello" can make all the difference. That a small interaction can make a bigger impact than you might realize. "Every person is wonderfully and beautifully created and deserves to be recognized and known," Andrea said.
Throughout the day, Andrea was able to meet other first-time volunteers with Don't Walk By. Together, they talked about the mutual feeling of being called to spend the day serving the city. It was a powerful moment that really drew them together as a team. "It reminded me of one of my favorite C.S. Lewis quotes," Andrea said. "'What draws people to be friends is that they see the same truth, they share it.'"
Andrea considers serving with Don't Walk By a highlight of her year last year, and it has made a lasting impact on how she looks at the city. "If you consider NYC your home, you need to volunteer with Don't Walk By just once," Andrea said. "Also, make sure to wear two pairs of socks!"
---

• Interested in learning more about Redeemer Lincoln Square? RSVP to Lincoln Square Night, January 19 at 7:30 p.m.

• Winter WS Classes kick-off this month with "Church and Mission" and "How to Read the Bible." More information and registration online.

• What does racial reconciliation require? Rich Villodas helps us wrestle with this question on Thursday, January 12.

• Learn more about the Reformed Theological Seminary at their Open House on January 19. Event is free, but space is limited. RSVP by January 17th

• January 29 is Short-term Missions Sunday! Learn more about 2017 trips.

• Join CFW for their 6-week winter Faith & Work Class, beginning January 24

• What does world-renowned poet, Christian Wiman, have to say about God's calling in our daily lives?

• Love your neighbors by serving at Don't Walk By this February!

• Enjoy running? Passionate about mercy and justice? Run with HFNY this Spring for the poor of our city! Learn more here

• Teach dance or music classes to kids at Salvation Army

• For individuals grieving significant loss, join the Redeemer Counseling Center for a workshop on Facing Grief and Loss workshop