Redeemer West Side Update
Yesterday, we started a new sermon series focusing on the Christian understanding of what it means to be a neighbor. We looked at the famous parable told by Jesus about a Samaritan who showed mercy to a man left "half-dead" alongside a road (Luke 10:25-37). This kind of radical mercy is one way the truth of Christianity is made public. This story is preceded by the account of Jesus sending out 72 individuals to proclaim the truth about God's kingdom. Both are examples of the Christian call to be public with their faith — representing both deed and word.
On February 16 and 17, we will be hosting our second Formation Conference entitled, "Public Faith: Formed to Share Our Hope in Christ." Christians are called to share their beliefs with their co-workers, neighbors and family, and to do so with thoughtfulness, gentleness and respect. Peter wrote that we are to be "prepared to give an answer to everyone who asks you to give the reason for the hope that you have," (1 Peter 3:15). Redeemer has always been a church that emphasized a public facing ethos, affirming that we are not a "church for ourselves" but for the city. This conference will include keynote talks and practical skills training to help you grow in this area. So, please click here to learn more and sign up today!
How beautiful on the mountains are the feet of those who bring good news, who proclaim peace, who bring good tidings, who proclaim salvation, who say to Zion, "Your God reigns!" — Isaiah 52:7
In Christ,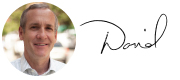 Rev. David Bisgrove
Redeemer West Side Senior Pastor
---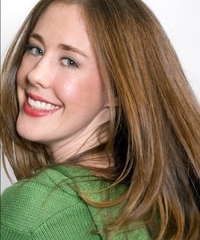 Meagan Petersen
Sunday Service Team Volunteer
I've been focusing on caring the other women in West Side Women as well as loving my neighbors through volunteering with HFNY.
Megan Petersen grew up in Blain, NE and moved to New York City in 2005 to attend the American Musical and Dramatic Academy. She spent about seven years in musical theater, then a couple years as the Children's Ministry Director at The Journey Church of New York. In 2015 she decided to go back to school to pursue an undergraduate degree in psychology with plans to obtain an MA in counseling. Her intention is to become a Christian counselor.
Megan started attending Redeemer in 2013 and has since become of member of the church. "The Mission and vision of Redeemer has always coincided with all that I believe," she says. "Especially the focus on community, serving the marginalized in our city, spiritual growth and family." She says Redeemer challenges her week to week by the sermons and discussion at West Side Women. "I've been focusing on caring the other women in West Side Women as well as loving my neighbors through volunteering with HFNY. I'm also growing in praying for the people in my neighborhood."
One HNFY affiliate that she volunteers with regularly is The Bailey Holt House, a residence for people with HIV/AIDS. "The residents at Bailey Holt House inspire me to grow deeper in my walk with God. Their faith and courage are amazing," she says. She also volunteers for the church in a variety of ways including the usher and communion teams, the music ministry and the Children's Ministry caring for nursery and preschool children during Kids Community Group.
In her spare time, she enjoys listening to music, singing, swimming, spinning, as well as watching her favorite shows and movies on Netflix. You may also find her either at Jacob's Pickles or Espresso Matto on 85th and Columbus.
---

• You're invited to the Public Faith Conference: CG Director, Ellen Singleton, invites you to the next Formation Conference, Public Faith: Formed to Share our Hope in Christ on February 16 & 17. Come with your CG!

• Attend Back on My Feet orientation with HFNY: On January 8 at 7 p.m., attend an orientation to learn more about leading early morning runs with current or formerly homeless participants at varying degrees of ability.

• Register for the West Side Marriage Renewal Series: For couples married 2+ years, this initial class with Rev. Andrew Field launches married couples into the gospel conversations they need to keep their marriages vital.
• Serve lunch with HFNY to residents at Project FIND: Assist in handing out meal numbers, setting up trays, plating food, and delivering trays to seniors on Sunday, January 14 from 11 a.m. to 1 p.m.

• Come to the Redeemer Theological Seminary Open House: Join us on Tuesday, January 16 for a lecture by Dr. Keller and learn about the Redeemer City Ministry program. Consider attending if you or someone you know is interested in formal theological training for urban ministry.

• Sign up for 2018 Short-Term Missions: We are now recruiting for 2018 missions trips! View our website to see all the places we'll go.

• Register for CFW's Work & Rest retreat: The Work & Rest retreat will be held January 26-28th as a time of renewal and and refreshment in idyllic Princeton, NJ. You won't want to miss this weekend that focuses upon spiritual rest.

• Volunteer at Don't Walk By this February with HFNY: Sign up to canvas the streets of Manhattan, serve dinner, provide medical services, and offer prayer to our homeless neighbors. Spots fill up fast, so sign up today!

• Attend Divorce Care for Women: The Diaconate will have a new divorce care group for women in any stage of divorce beginning February 8. If you are interested in joining, please register online.

• Sign up for Mourning with Hope: This 10-week counseling group is for those who have experienced the death of a loved one. Phases of grief recovery will be processed through a biblical lens in the context of a compassionate community. Group starts February 21.