Redeemer West Side Update
Everyone I know (myself included) struggles with, what some have called, our "distracted age." An age where most of us sleep within arms length of our cell phones, routinely check our devices for social media updates, and constantly check our email. Neuroscientists are now starting to understand the impact this constant multitasking has on our brains. For example, Daniel J. Levitin writes in his book The Organized Mind that "multitasking creates a dopamine-addiction feedback loop, effectively rewarding the brain for losing focus and for constantly searching for external stimulation."
This loss of focus has all kinds of implications, not the least of which is our ability to wrestle with more complex ideas and meaningfully reflect on our own world and lives. This extends to God's command to meditate on his words (Philippians 4:8; Psalm 1:2), which is a discipline that requires time and focus. Therefore, it is important that we understand the impact this "distracted age" has on our inner lives and transformation. Alan Noble puts it this way:
Why does our avoidance of slow, careful introspection matter? The gospel is cognitively costly. It upsets our innate and cultivated assumptions about power and guilt and existential validation. It presses down on our values and hopes. It decenters our perception of the world. Life ceases to be our story and is revealed to be his redemptive story of glory and love. It convicts us of our sins. It reveals our disordered desires and reforms them into Christ's image.
So as another year begins, it is important that our list of resolutions includes carving out the time necessary to be still and know who God is (Psalm 46) so that God's Spirit can produce his fruit in our lives.
Blessed is the one
who does not walk in step with the wicked
or stand in the way that sinners take
or sit in the company of mockers,
but whose delight is in the law of the Lord,
and who meditates on his law day and night.
That person is like a tree planted by streams of water,
which yields its fruit in season
and whose leaf does not wither —
whatever they do prospers.
– Psalm 1:1-3

P.S. Check out resources to help you put this discipline into practice here.
In Christ,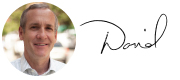 Rev. David Bisgrove
Redeemer West Side Senior Pastor
---
---

• Sign up for a 2019 mission team: Consider signing up for one of the several short-term mission trips happening this summer.

• Provide project management advice for Young Life through HFNY: Volunteers with project management experience are needed to join local boards to provide advising on best practices for monthly and annual events. Learn more online.

• Attend West Side Dads, Jan 12: All dads are wlecome to join us on Saturday morning to hear stories, share ideas, and ask questions about how other dads are encouraging spiritual formation in their families.

• Sign up for Practices for Christian Formation, Jan 13: This class puts spiritual formation into context, giving us a foundation to live as a follower of Jesus, and provides practices for everyday life. It's also part of the membership process.

• Serve UWS high school students through Young Life with HFNY: Volunteers help with drama club activities once a week on Thursdays from 3:30 to 5:30 p.m. throughout the academic year. Learn more online.

• Attend Prayer & Worship Night, Jan 15: God has hopes for our neighbors and the city. Join us as we consider what role we may play in those hopes.

• Register for upcoming Inspire Night, Jan 17: Inspire Night is an opportunity to reignite our passion for sharing the good news of Christ with people we care about. (We are also seeking volunteers to help with this event. Contact [email protected] for details.)

• Learn how to share disappointments at Marriage Renewal, Jan 24: Rev. Jeff White will walk us through the importance of learning how to share our disappointments and how to fight well. Couples married 2+ years are welcome to join us. Dinner provided to those who register.

• Learn about serving with HFNY at Rikers Island, Jan 24: Prison Fellowship is looking for men to volunteer as a re-entry life coach. Join us for an orientation, training, and prayer event to serve the men of Rikers Island. Register online.

• Learn how to share your faith, Jan 27: On two Sundays, Bijan will be teaching "Sharing Your Faith." We will look at ways we can prepare to have meaningful conversations about your faith with people who do not believe or are skeptical of the claims of Christianity.