Redeemer West Side Update
January in NYC is a cold and dark month, especially in contrast to the festive December with everything from the tree at Rockefeller Center to the skating rink at Bryant Park and everything in between. But now the lights are down, the Christmas trees are piled on the sidewalks and we are faced with the challenge of living out in our daily lives the gift of Christ's birth in the bleak midwinter. To that end I have included one last poem as we start the new year, a poetic prayer to have Jesus by his Spirit "rise in us" as we look forward to a "Better Resurrection."
A Better Resurrection
I have no wit, no words, no tears;
My heart within me like a stone
Is numb'd too much for hopes or fears;
Look right, look left, I dwell alone;
I lift mine eyes, but dimm'd with grief
No everlasting hills I see;
My life is in the falling leaf:
O Jesus, quicken me.
My life is like a faded leaf,
My harvest dwindled to a husk:
Truly my life is void and brief
And tedious in the barren dusk;
My life is like a frozen thing,
No bud nor greenness can I see:
Yet rise it shall — the sap of Spring
O Jesus, rise in me.
My life is like a broken bowl,
A broken bowl that cannot hold
One drop of water for my soul
Or cordial in the searching cold;
Cast in the fire the perish'd thing;
Melt and remould it, till it be
A royal cup for Him, my King:
O Jesus, drink of me.
— Christina Rossetti

May God himself, the God of peace, sanctify you through and through. May your whole spirit, soul and body be kept blameless at the coming of our Lord Jesus Christ. The one who calls you is faithful, and he will do it. — 1 Thessalonians 5:23-24
In Christ,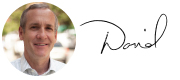 Rev. David Bisgrove
Redeemer West Side Senior Pastor
---
(This month we are featuring articles by musicians in the Redeemer West Side congregation who have created initiatives to carry out our vision of loving our neighbors.)
Ronnie Oliver (EnsembleNYC)
It has long been a dream of mine to combine my love of music and teaching with helping people deal with the challenges and joys of life. I founded EnsembleNYC in the summer of 2018 with the mission of bringing hope to the people of New York City by offering choral concerts that are a place of respite and encouragement.
I believe music, and especially choral music, can affect people in a way that moves them to reflect and remember, and it can remind them of the importance of our relationships with each other. This, in turn, can stir them to action – being kind to one another, helping others in need, seeking to understand each other through meaningful conversation.
The performers that comprise our ensemble are wonderful musicians – great people, who have a desire to give of themselves and their talent for the purpose of helping others.
Our concerts are much more than a "gig," they are a way of giving. Our performers are paid, but it is a pittance compared with what they should be receiving. They embody the "Law of Value" from the book, The Go-Giver (Bob Burg and John David Mann, Portfolio/Penguin) – "Your true worth is determined by how much more you give in value than you take in payment." These are truly worthy people you want to spend time with, laugh with, and learn from.
The second, and most important, part of our mission is to give a minimum of 10% of our gross ticket proceeds to another charitable organization. In our first year, we gave $500 each to the Leukemia and Lymphoma Society and the American Foundation for Suicide Prevention. This coming season, we will support the Wounded Warrior Project and the Alzheimer's Association. Our generous donors and audience members allow us to meet the expenses of each concert in order to give away as much as we can!
The teaching/sharing aspect of our organization has begun in our current season. We are in the process of presenting workshops in conducting, choral accompanying, and music theatre. We hope to help area musicians develop and refine their skills in order to improve their artistic communication.
You can find out more about our activities and the people of EnsembleNYC by going to our website: ensemblenyc.us.
---

• Serve our neighbors this winter: We are excited to highlight three ways we can tangibly love our neighbors throughout the months of January and February. We're partnering with The Bowery Mission, Free Indeed, and HFNY throughout January and February.

• Register for Faith & Work Class, Jan 8: This class is designed to challenge us to take an in-depth look at our particular fields through the lens of the gospel. Each week we'll focus on Bible passages to gain insight concerning God's intention for our work.

• Build community with other dads, Jan 11: No matter the age of your child, join us for mutual encouragement and sharing of stories as we all seek to grow our families in the image of Christ.

• Continue conversations at Social Discussions, Jan 12: In order for us to connect authentically with others, we need to know ourselves and be able to understand others' cultural identity.

• RSVP for CFW's Entertainment Industry Meet Up, Jan 14: Our Entertainment Industry Happy Hour is a time to get to know other creators and performers who want to hone their craft in line with the gospel.

• Attend info session to support Juvenile Justice Ministry, Jan 15: Join us for a one-hour inspiring journey through the mission and passion of Youth for Christ NYC to transform the lives of urban youth, their families, and their communities.

• Sign up for our new series on Ruth, Jan 15: This three-part series allows us to encounter afresh the story of Ruth and its implications for our relationship with God and our relationships with others.

• Questioning Christianity starts next week, Jan 16: In this five-part series led by Tim Keller, we will discuss and process the questions our friends have about Christianity. Please be respectful of who this series is intended for.

• Register for CFW's Faith & Finance Course, Jan 22: This six-week course equips financial services professionals with a theological, scriptural, and prayer toolbox to live out their calling.

• Help adults with disabilities, Jan 25: At The Rita Berger House, build relationships with adults living with mental disabilities. Bake, craft, go on outings, and more.

• Learn how to manage your anxiety, Jan 27: This counseling group will help you understand how anxiety affects you, and it will provide coping skills, awareness of human limitations and an increased dependence on God.

• Converse with ESL students, Feb 5: Join The Open Door for Conversation Night - an evening of story-sharing and English speaking practice!