Redeemer West Side Update
If there was ever a year to put in the rear-view mirror it is 2020. I won't take the time to rehearse all the things that happened and all the things that didn't. Suffice it to say it was a year characterized by loss, a word that sits heavier on some of you than others. Looking over the horizon of a new year there's a temptation and pressure to find some profound, life altering insight for you on this first Monday of 2021. For that you might have to look elsewhere. What I do have for you is what God had for me as I sat down to write this reflection, which is his wisdom found in his word.
My daily reading brought me to Psalm 130, one of the songs of ascent sung by God's people as they made their way each year to Jerusalem. It's a reminder that to be human is to be "on the road," a journey that is sometimes pleasant and other times filled with uncertainty and loss. Eugene Peterson, reflecting on the Christian life put it this way:
Traveling in the way of faith and climbing the ascent to Christ may be difficult, but it is not worrisome. The weather may be adverse, but it is never fatal. We may slip and stumble and fall, but the rope will hold us.
This has been a year of adverse weather and much stumbling, so I offer you the rope found in Psalm 130 which is an exhortation to "put our hope in the Lord." Why? Because we are told that "with God there is always unfailing love" and the promise of redemption. This is the rope I needed, to remember that what we need along life's road is unfailing love and an eternal future filled with that same love. Followers of Jesus know this is our path for we know the road Jesus traveled to Jerusalem that brought him to the cross, securing our redemption. So on this first Monday of a new year remember that God is with us, not just during advent, but each day as we make our way to our promised new Jerusalem.
Israel, put your hope in the Lord,
for with the Lord is unfailing love
and with him is full redemption.
— Psalm 130:7
In Christ,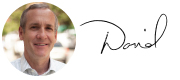 Rev. David Bisgrove
Redeemer West Side Senior Pastor
---
New classes and studies in January
Spiritual Conversations: Evangelism in a COVID-19 World
Wednesdays January 13, 20, 27 | 8:15 p.m. | Zoom
Conversations change lives. Jesus shows us a pattern for spiritual conversations that naturally and lovingly connect people's lives back to God. The last several months have opened up questions of ultimate concern in the lives of many, opening the door for Christians to speak of their own faith, hope, and love. Join us for three interactive sessions of learning and encouraging one another in the practice of having spiritual conversations with others.

Register now


Marriage Renewal: Conflict Resolution
Friday, January 22 | 8:30 p.m. | Zoom
Conflicts reveal a lot about us – what we want, and how stubbornly we insist on what we want. If we engage and work through conflict well, they can be catalysts of growth – helping us become more like Jesus, and our marriages more in tune with our deepest desires. In this session, we'll explore the dynamics of conflict and how to engage them productively.

Register now


Finding Financial Wholeness in a Pandemic
Tuesday, January 19 & 26 | 8 p.m. | Zoom
We know for many it has been an acutely painful time financially. This 2-session workshop will focus on the practical side of managing our money in times of financial stress. Participants will work through personal finance essentials like financial goals, debt, budgeting, spending awareness, and account organization. This workshop will include exercises and tools to help you better organize and manage your financial life.
Philippians Bible Study
Tuesday evenings at 7 p.m. - Men are welcome to join!
Thursday mornings at 10 a.m. - Women only
Registration and details available soon!
More offerings are in the works! Keep an eye on our calendar for the latest classes and bible studies.
---

• Set up a recurring gift to RWS: Recurring giving is an easy way to be prayerful and intentional about giving to your home church. As you're working through your finances for 2021, consider setting up a recurring gift!

• Virtual Coffee Hour, Jan 10: It's back! Meet up with friends and church family and meet new people at our Virtual Coffee Hour! It's a great way to continue staying connected during this season. Use the link westside.redeemer.com/coffeehour at 11:30 a.m. on Sundays to join in.

• Be a virtual volunteer: There are many ways you can still serve HFNY affiliates without leaving your home. Consider serving our neighbors virtually this winter!

• Provide coffee to our homeless UWS neighbors: All Angels' Church needs volunteers to help serve coffee on Tuesday and Thursday mornings!