Redeemer West Side Update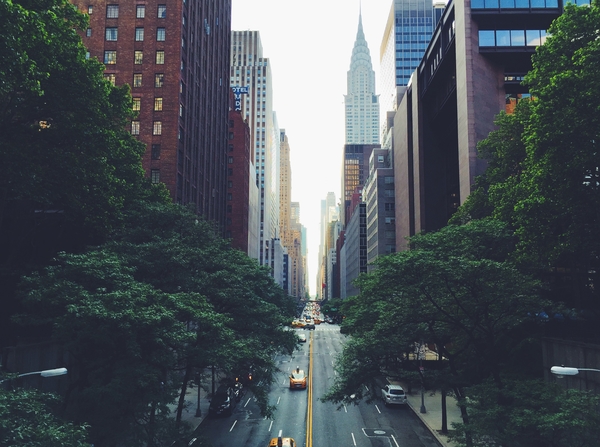 Last Monday night I gave a talk to some of our leaders at the WS Ministry Summit on how to bear one anothers burdens (Galatians 6:2). Our ability to care for one another this way is due to the power and wisdom that has been given to us by the Holy Spirit (Acts 1:8). At the heart of the Spirit's wisdom is Jesus' death on the cross (1 Corinthians 1:23-24). That is, we help people by applying the wisdom we find in Christ's death to their particular struggle.
One example I gave in my talk was helping someone who feels distant from God or is experiencing a boredom in their daily lives. The wisdom of God's Spirit, filtered through Christ's crucifixion, can help revive them and point them to the wisdom of sacrificial generosity. Jesus tells us that we begin to find ourselves as we lose ourselves; we find our lives as we give them away (Luke 9:23-24). In other words, we begin to "come alive" as we live out the pattern of Jesus' death who gave himself for us.
There are several ways we can live out of this wisdom in our daily lives and the beginning of a new year is a great time to consider how God may be calling us to be more generous in a particular area of personal ministry. To help each of us in this process a packet was sent out in the mail. Throughout the year, we plan to offer classes and other opportunities to further process what it means to love and serve the city with generous hearts. If for some reason you didn't get the packet and want to see some of the resources online you can do so here. Thank you again for your ongoing service to our church and city.
Then he said to them all: "Whoever wants to be my disciple must deny themselves and take up their cross daily and follow me. For whoever wants to save their life will lose it, but whoever loses their life for me will save it. Luke 9:23-24
In Christ,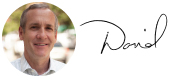 Rev. David Bisgrove
West Side Congregation Lead Pastor
---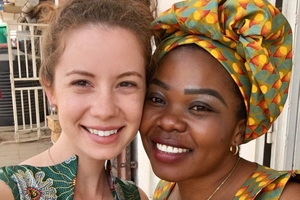 Elizabeth Olson
Short-term Missions
I was seeking ways to get more involved with the Redeemer community and felt that God was calling me to do something meaningful with my vacation days, particularly by serving others.
Last year, I was seeking ways to get more involved with the Redeemer community and felt that God was calling me to do something meaningful with my vacation days, particularly by serving others. I've always had a love for adventure and happened to be taking some French classes, so when my community group leader told me about Redeemer's trip serving a local church in Bukavu, Democratic Republic of the Congo, I eagerly signed up.
Our goal was to equip the church's congregants with the fundamental knowledge for excellence in business practices and leadership skills, opening each class with a devotional that tied our teachings back to the Christian faith and how it applies to work. We also sponsored the church's first retreat, providing encouragement and community within the congregation.
Our team of five was small but effective, even though we didn't know exactly what to expect and experienced very different living situations. There were no paved roads, little electricity, and we witnessed heart-breaking poverty. Despite this, the Congolese people were welcoming and we found almost instant community in the church through our shared faith. It was an incredible experience on the other side of the world, singing some of the same songs in church that we sing at Redeemer. In particular, I enjoyed meeting and learning from the women in the church who modeled a resilient commitment to their faith and care for each other. I was very thankful to God for His provision for our team before and during this trip, and I'm excited to be co-leading a returning trip this September.
---

• Learn more about 2017 Short-term Missions

• Sign up for Don't Walk By: Reach out to your homeless neighbor through Don't Walk By this February

• Tutor youth throughout the week: Tutor middle & high school youth (or coach squash) at StreetSquash in Central Harlem

• Pray with HFNY: Join HFNY in praying for the needs of the poor and marginalized in New York City this year.

• Register for Job Search Round Table: Job Search Round Table is held every Thursday from 12:00 pm – 2:00 pm

• Sign up for Job Search Skill Training: The next five week course on job search skills training begins on February 2nd from 3:00 pm – 5:00 pm.

• Join the Sunday Service Team: Tired of sitting next to strangers at church? Get to know your fellow West Siders by joining the Sunday Service Team and help welcome, usher, and serve communion to your neighbors at W83!

• Visit the West Side Café: An open space for seekers, skeptics and those considering Christianity to engage with and process the Christian faith.

• Sign up for LSQ Catalyst Class tonight: LSQ Catalyst Class starts tonight! This 8-week class led by Rev. Michael Keller is designed to equip you for ministry at Redeemer Lincoln Square. Mondays, 7:00 p.m. at W83.