Redeemer West Side Update
I was reading the account of Jesus' feeding of the 5,000 in Mark 6 last week. That miracle is preceded by a description of an exhausted Jesus looking for a place to rest, only to be overwhelmed by a crowd of needy people. The verse that struck me was Jesus' reaction to the crowd. It was a reaction I would bet few of us would have in a state of exhaustion. Mark writes that Jesus saw the crowd and had compassion on them because they were like lost sheep, leading him to teach them many things.
It was a reminder to me that compassion is the most frequent emotion exhibited by Jesus in the Gospels. Even when exhausted, our need and our lostness is like a magnet that draws out his heart of compassion towards us. And in this particular case, his compassion was expressed not through healing, but teaching. It reminds me of Augustine's quote that "the Holy Scriptures are our letters from home." They are our Father's words of compassion to guide, comfort, correct, and challenge his children. Remember that as you read His word this week.

When Jesus landed and saw a large crowd, he had compassion on them, because they were like sheep without a shepherd. So he began teaching them many things. – Mark 6:34
In Christ,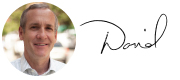 Rev. David Bisgrove
Redeemer West Side Senior Pastor
---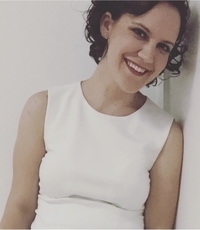 AmberRose Dische
Short-term Missions Trip
However this trip showed me that it's not about me. It was so refreshing!
I grew up in Southern California in a Christian home and I asked Jesus to come into my heart at 4 years old. At 14 I started owning my faith and the belief that Jesus truly is the Son of God, making it a more personal relationship. Things got messy when I turned 15.
The church I was raised up in began to fall apart. The lead pastor was having an affair and stealing money from the church. I would later find my church listed in the book "Churches That Abuse" by Ronald Enroth because of the manipulating ways the lead pastor had tried to control the people within the church. I got my first strong dose of the fact that humans are going to fail and disappoint me, sometimes to heartbreaking levels.
But I believe there was a reason I had become so strong in my faith when I was 14. When the church and all of those beliefs were taken away, God was still there. The foundational beliefs I had in Jesus stayed firm. I had to start working through the idea that people will fail me, but God never will and that I am accepted through Jesus because I had asked him to come into my life.
I moved to the East Cast when I turned 22. I completed my undergraduate degree in New Jersey and completed my Masters Degree in New York City; both degrees were in Vocal Performance. I was scared about the future. The depression and anxiety that had always been there escalated to a point where I knew I needed help. I reached out and received the help I needed. I was reminded that my identity comes from Christ. When I moved into the city I had connected with Redeemer. Through connecting with people at church and my schooling, I made some amazing friends who have been there for me during hard times. Through them, I have felt God's love and care. Again, I had to work through some ideas – God is God no matter what my emotions and anxieties are telling me. He is strong even though I am weak and through Jesus I am accepted.
I'm amazed at the ways God has used Redeemer as a blessing in my life. In November of 2018 I participated in the Performing Arts short-term missions trip to Europe. We visited churches in Munich, Vienna, and Krakow performing musical open forums at churches that had started within the past few years. The theme of the songs at our musical concerts all had to do with "Independence." After singing, the pastors of each church shared the gospel.
This trip touched my heart a couple of ways. First was the fact that I had to rely on God, family and friends to fund the trip. This was scary and frustrating. But, I was blown away by the generosity of others and how my prayers were answered. Prayers being answered seemed to be a recurring theme. One of our singers was hired for a gig that prevented him from making the trip and God provided another singer. Other answered prayers included smooth flights, safe traveling and good health.
Second, we had the opportunity to meet some great people. Members of the churches opened their homes to us. They were eager to learn and hear what we had to say (and sing)! I was blown away by how open hearted, kind, and generous they were. As a singer, I've struggled with stage fright and anxiety about whether or not my talents are "good enough." However this trip showed me that it's not about me. It was so refreshing! It was a relieve to have the focus be on the good news of the gospel. I hope to do it again!
---

• Serve our neighbors with Don't Walk By: Volunteers will cover the streets offering the homeless they encounter care kits, food and an invitation to an anchor church to receive a warm meal, medical care, and connection to holistic residential recovery programs.

• Sign up for a 2019 short-term missions trip: January is the time to sign up for one of the 2019 short-term missions trips. Consider signing up for one of the West Side sponsored trips to either Guatemala City or Cape Town!

• Attend the next Philip Series class, Jan 31: Learn what the ancient Biblical prophets discovered about our citizenship. The Bible says our citizenship is in heaven but what does that mean while we're still living on earth?

• Sign up for Sharing Your Faith, Feb 3: Do you have a friend that you want to start talking with about the gospel? How do you prepare to talk about something so life changing? Learn basic biblical and practical foundations to start engaging your friends in conversation.

• Watch the game with us, Feb 3: Invite your friends to the 5 p.m. worship service and stay after to watch the game! We'll have pizza, wings, snacks, drinks and space to hang out while getting to know other people in our community.

• Volunteer to help with our social events: Have you been enjoying our 5th floor social events? Is decorating or checking people in your happy place? Join the Social Events Volunteer Team! Checkout opportunities for our Feb 3 football event, Feb 24 Oscar Trivia Night and more.

• Mentor participants of the Jobs for Life program, Feb 6: The Bowery Mission will lead a 10-week Jobs for Life class for formerly homeless men currently in the recovery program. Volunteers are needed walk alongside students in this program.

• Attend "Singleness, Gospel Life & The City", Feb 7: All women are welcome to attend this event presented by West Side Women. Learn how God can use women in other stages of life to encourage and challenge you as you grow in your relationship with God.

• Join HFNY affiliate Restore NYC for a workshop, Feb 12: "The Gospel, Sexual Violence, and #MeToo" explores how to press into the tension of the good news, the #MeToo movement and the realities of sexual violence. RSVP online.

• Communion Team members are needed: Redeemer Membership offers the unique opportunity to serve the Lord's Supper on the first Sunday of each month. We have openings on teams at all three services. Consider joining us!