Redeemer West Side Update
Yesterday we finished a four-week sermon series on the book of Ruth. This story reminds us of God's providential presence in our lives. Reading it reminded me of the way Jamie Smith, in his book on Augustine, defines conversion which is that God doesn't "pluck you off the road" of life but instead "changes the way you travel." And one of the primary ways the journey changes is that God is with us. Christmas becomes a 365 day per year reality.
For example, I'm attempting to read through the Bible this year using this plan and was struck this week with two simple phrases in the story of Abraham. The first is when Sarah's female servant and son (Hagar and Ishmael) are banished. Alone in the desert and on the brink of death, God rescues them and the episode concludes with the statement "God was with the boy as he grew up" (Genesis 21:20). A few paragraphs later one of Abraham's neighbors (Abimelek) starts his conversation with Abraham by saying "God is with you in everything you do." Ordinary, simple, astounding, miraculous words. God is with you in everything you do. This is why when Eugene Peterson was asked what he thought the key theme of the biblical story was, he answered "incarnation." It's everywhere in the biblical story which means it's everywhere in your story. Today is Monday and as you begin another week, pray into your heart and remember that God is with you in everything you do.
Jesus replied, "Anyone who loves me will obey my teaching. My Father will love them, and we will come to them and make our home with them. — John 14:23
In Christ,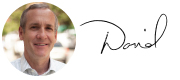 Rev. David Bisgrove
Redeemer West Side Senior Pastor
---
(This month we are featuring articles by musicians in the Redeemer West Side congregation who have created initiatives to carry out our vision of loving our neighbors.)
Crystal Medina - Salvation Army
The performing arts world is a mix of joy, passion, sacrifice and the need for validation. It is so easy to tirelessly seek acceptance from others and be completely occupied with striving for success. It can be an extremely self-absorbing life cycle. However, I am also very aware that my musical talents are gifts from God which should be used to glorify Him and heal others. One day I was contemplating, how can musicians use their gifts for His purpose as opposed to their own egos. So I decided to reach out to Redeemer's music director, Tom Jennings, to share an idea.
In the past I have tried to create a fellowship-service group with other organizations but was not successful in recruiting people to attempt a project. I decided that it would be worth reaching out to Redeemer and asked if they would be open to the idea of a music service project, that also involved Bible study and community-building among the musicians involved. It was around March that I mentioned the idea (one of the busiest times for musicians). Tom was open to it and asked me to do a little research as to where Redeemer musicians could best serve. I decided to reach out to a Hope For New York Affiliate, Salvation Army, and exchanged emails with Lieutenant Miguel Aguilera, introducing the idea of having Redeemer musicians lead a music day for their students during their after-school music program.
Once I received the green light from Salvation Army, Tom emailed Redeemer musicians to see if they were interested in "making friends while serving with your music." I was able to pull together a small team of musicians: Edmerald Gan, Abigail Benke, and PJ Rasmussen to join me in fellowship and collaborating together to create a fun, educational music day for the students in the program.
We met once a week for Bible study and prayer, and we came up with a 2-hour music day program that consisted of an opening group performance, followed by music games and lessons. We were able to spend a beautiful June day at the Salvation Army. It was a great experience working with the children, helping the Salvation Army, and getting to know my fellow musicians at Redeemer.
---

• Celebrate together at Vision & Prayer Night, tonight: Come together as one church tonight to pray, worship and celebrate how our church has been loving our neighbors!

• Serve our neighbors on the street at Don't Walk By: Tomorrow is the last day to register for Don't Walk By. This is a tangible and practical way to love and serve our neighbors living on the street.

• Invite friends to watch the big game, Feb 2: There will be food and drinks available as you hang out and watch the game. Also, don't forget to bring the specific food donations for the Free Indeed Community Cupboard (click the link to see the list).

• Co-teach Children's Classes while parents attend ESL at The Open Door: Volunteers co-teach a children's class for students' kids. This children's ministry program is provided as childcare for immigrant families while parents attend the adult classes.

• Come hang out with other dads, Feb 8: West Side Dads is an opportunity to explore what it means to support and lead our families to be formed in Christ's image with other dads. Child care is available.

• Register for How to Read the Bible, Feb 9: Whether you are brand new to the Bible or have read it several times, there's always room to sharpen our interpretive skills and learn practical steps for reading, understanding and applying the Bible.

• Mentor kids from Washington Heights with Operation Exodus: Volunteers mentor children and youth ages K-12th grade on Saturdays throughout the school year in class settings through sharing Bible-based teachings, creative activities, and attending field trips.

• Redeemer Counseling Services is seeking an experienced Marriage and Family therapist: If you or someone you know is interested in learning its framework integrating theology in psychotherapy, review the job application and follow the instructions to submit a resume.

• Sign up for Sexual Integrity for Men, Feb 20: This 12-week counseling group for men seeking recovery from pornography and sexual addiction will highlight ways that recovery can be more deeply Christ-centered and gospel-driven.

• All Redeemer women are invited to the Women's Retreat, Mar 6 & 7: Develop a deeper passion for God's word. Guest speaker Paige Benton Brown will lead us through 1 Samuel and encourage us to pay attention to our heart posture.