Redeemer West Side Update
Yesterday in worship we looked at one of the most famous stories in ancient literature, Daniel and the Lion's Den (Daniel 6). (Click here for sermon.) The story takes place in the context of a transition from one administration (Babylonians) to another (Medes/Persians). In the middle of this political turmoil was Daniel, an 80 year old Jewish exile who changed the course of history through his decision to sacrifice his life rather than his faith. It is a helpful case study on the intersection of political power and faith given the turmoil surrounding the transition of political power our country just experienced. Reflecting on Daniel's situation the Biblical scholar Tremper Longman in his commentary writes:
When Daniel heard about the law forbidding his prayer, he did not rally the troops for a strike or armed resistance, he prepared himself for death. … Christians do not fight for their beliefs by assaulting or killing, but by dying. Our willingness to risk even our lives is what will turn the heads of the secular culture that surrounds us. Our complaints, our legislative efforts, our attempts to compel people to live according to our standards of morality will only close their ears. [What we need is] the power of quiet faithfulness.
Daniel's quiet faithfulness was rooted in his identity as a citizen in the city he faced three times a day in prayer, Jerusalem (Daniel 6:10). This habit of the heart was a source of courage and hope and an antidote to the temptation to compromise his identity as a follower of God. As we have seen in our own country, Daniel's example is not easy to emulate as too often followers of Jesus merge their Christian and national identities which undermines both our faith and witness. As I quoted a few weeks ago in my sermon,
Jesus is not a presidential candidate, or a symbol of purified, divinely blessed America. He is the risen and living Lord of all—the Way, the Truth, and the Life. The salvation he offers is not the success of your political candidate or the realization of your national dream. It is forgiveness of sinners, release of captives, healing of the sick, justice for the poor, resurrection of the dead. (Miroslav Volf)
Reflecting on the text and our cultural moment convicted me of the need to make sure I am habitually feeding my soul on God's word and pouring out my heart to him in prayer. This, along with connecting with my fellow exiles, will help me and us to exercise the power of quiet faithfulness.

Therefore, since we are surrounded by such a great cloud of witnesses, let us throw off everything that hinders and the sin that so easily entangles. And let us run with perseverance the race marked out for us, fixing our eyes on Jesus, the pioneer and perfecter of faith. For the joy set before him he endured the cross, scorning its shame, and sat down at the right hand of the throne of God. Consider him who endured such opposition from sinners, so that you will not grow weary and lose heart. - Hebrews 12:1-3
In Christ,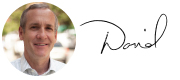 Rev. David Bisgrove
Redeemer West Side Senior Pastor
---
Officer Nomination Month
Today is the last day to nominate members that you know to serve as elders, deacons, and deaconesses. We are in great need of these people who play an important role in leading and caring for you, the congregation!
---

• Sign up for Philippians Bible Study, Jan 26: Philippians is Paul's letter to the church illustrating unshakeable joy despite circumstances.

• Register for Caring for One Another, Feb 3: This class is designed to help everyone be equipped to encourage one another in Christ. You will learn practical, biblical skills and concepts to help friends that are struggling especially during this particular season.

• Attend Marriage Lab, Feb 3: Marriage Lab focuses on building strong marriages right from the beginning. The time together will be very practical and interactive, and address a variety of topics.

• Calming Your Anxious Mind, Feb 16: Are you overwhelmed with anxiety and not sure how to handle it? This counseling group will help you understand anxiety's effects, provide coping skills and foster increased dependence on God.

• Facing Grief & Loss, Feb 18: After a year of so many losses, how do you make sense of it all? This counseling group will help you grieve your losses, understand and process your grief and connect you to hope.

• Serve at a mobile soup kitchen: New York City Relief provides food and prayer to South Bronx residents on the third Saturday of every month. Sign up to connect with neighbors in need!

• Volunteer without leaving home with HFNY: Start the new year by serving virtually! If you have the heart to serve but can't leave home, find ways to connect virtually with communities across New York City.

• Join us for Noonday Prayer: Every Tuesday and Thursday at 12 pm ET our church has the opportunity to come together to pray for our world, country and city, and the church. WE have a God who hears our prayers so let's lift up the world to his sovereign hands.

• Apply for Gotham: Explore joining Gotham, a 9-month learning community where Christians are equipped to join Jesus' work of making all things new.