Redeemer West Side Update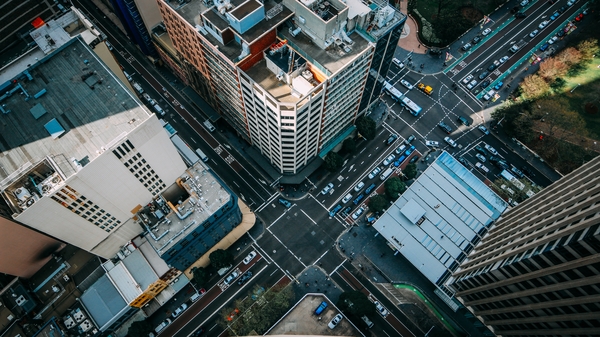 Last Thursday night close to 200 individuals gathered at W83 for a launch event for Redeemer Lincoln Square, the congregation we will be starting on Easter led by Michael Keller. This is the latest expression of Redeemer's 29 year old strategy of "making room" for others to meet Jesus. In the early 90's we made room for more people by moving to Hunter College from a smaller space. In the late 90's we secured space on the Upper West Side to "make room" in a new neighborhood. We made more room with the launch of the Downtown congregation a few years ago. Two years ago when our morning services began to regularly reach, and exceed, capacity it became obvious that we needed to "make room" for more of our neighbors on the UWS to hear the Gospel of Jesus.
There are many reasons to plant Redeemer Lincoln Square, but one of the primary reasons we are launching this site is so that you can invite your friends, coworkers and neighbors to church. This active hospitality of making room and inviting new people is rooted in and motivated by God's hospitality towards us. For example in Ephesians we find:
"Remember that you were separated from Christ... and strangers to the covenants of promise, (but now) you are no longer strangers and sojourners, but you are fellow citizens with the saints and members of the household of God."
These words remind us of the ultimate act of hospitality where Jesus died for us to make room in the household of God. It's a word that combines the material idea of a house (shelter, food, safety) with the idea of a family. So let me encourage you to pray for Michael and Sara Keller, and to think and pray about who you will invite to church in the coming months.
How beautiful on the mountains are the feet of those who bring good news, who proclaim peace, who bring good tidings, who proclaim salvation, who say to Zion, "Your God reigns!" - Isaiah 52:7
In Christ,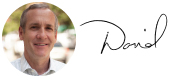 Rev. David Bisgrove
West Side Congregation Lead Pastor
---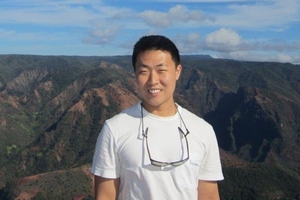 Danny Kwon
CFW Spotlight
Redeemer's vision has helped open my eyes to the work that God is actively doing within all industries, sectors and facets of our life.
I moved to Manhattan over 11 years ago to pursue a career in finance. I was extremely ambitious and drawn to the city by its culture, people and energy. While I had grown up in a Christian home my faith had never intersected with any area of my life beyond Sunday services. Working in private equity, I had always felt a natural sense of "calling" — yet, while I enjoyed what I did, I struggled to reconcile its relevance to the gospel and how it fit into God's bigger picture, especially amid the brokenness of my industry.
The workplace culture in finance is something that many people struggle with. Money and greed are among the common themes that underpin our drive to succeed and it is incredibly easy to objectify people for our selfish gains. However, Redeemer's vision has helped open my eyes to the work that God is actively doing within all industries, sectors and facets of our life. The Rise campaign excites me as it gives me a very tangible sense of purpose for being in Manhattan, and a particular sense of calling to my industry. Think of the sweeping cultural impact that our city would see from gospel led change in all of our workplaces!
Because of this, I take seriously the call to be a steward and an agent of renewal at work. As a decision maker, with some level of influence, I am challenged to proactively change the culture of my group. Leading by example, I strive to conduct my business with honor, motivated by being the best investor I can for God's glory, rather than striving to maximize the size of my bonus at year-end. Rather than asking myself how my colleagues are adding value and looking at their shortcomings, I have begun to ask myself how I can love and serve them in order for them to flourish. I will undoubtedly struggle with this, but the Rise campaign is one in which I am not alone. God is at work and doing great things throughout the city, and I am grateful to play a part in His story.
---

• Join CFW Class starting January 24: RISE where you are and serve the city with your vocation by joining their 6-week winter class. The course weaves together spiritual practices, biblical teaching, and group discussion to examine our relationship with work.

• Join the Sunday Service volunteers: Become part of a vital team of West Siders that serve our community and at W83!

• Sign-up for 2017 Short-term Mission: January 29 is Short-term Missions Sunday! Learn more about 2017 trips.

• Fill out the Spiritual Self-Assessment today: Learn ways to RISE where you are by taking the Spiritual Self-Assessment

• Serve with Don't Walk By on February 4

• Run with HFNY on March 18: Enjoy running? Passionate about mercy and justice? Run with HFNY on March 18th for the poor of our city!

• Tutor youth throughout the week: Tutor Middle & High School Youth in Central Harlem with StreetSquash

• Seek freedom in Sexual Integrity Renewal Group on February 16: 12-week group will address what it looks like to grow in sexual integrity and have freedom in Christ. Registration open.

• Join Job Search Round Table on Thursdays: Begins on January 26 from 12:00 pm – 2:00 pm. Click here for more information and registration.

• Register for Job Search Skills Training: The next five week course on job search skills training begins on February 2nd from 3:00 pm – 5:00 pm. Space is limited so please register early.

• Contact Diaconate for Divorce Care Group: Women's Divorce Care Group will begin on February 2nd from 6:30 pm – 8:30 pm for more information please contact [email protected]