Redeemer West Side Update
I was recently reading through the narrative of Jesus' conversation with the "woman at the well" (John 4) which begins with the words, "tired as he was from his journey." That phrase paints a picture of a weary and worn-down Jesus. This is a season of the year (for some it might be a particular season of life) where many of us are weary and worn down. The bright lights and respite of Christmas have been swallowed up by the cold and dark days of January.
As I reflected on Jesus sitting by a well, weary and worn down by his life's journey, I was reminded of two things. First, in my seasons of weariness it is important that I continue to drink deeply from the water Jesus offers the weary woman (John 4:14) through times of prayer, meditation and Christian community. Second, I must keep my eyes open for ways to serve others. For what we find in this passage is that in the midst of his weariness, Jesus ministered to this woman who, in turn, led many others to follow Jesus as well (John 4:39-41).
So in these cold and dark days of January, let us make time to sit with Jesus (perhaps read through the Gospel of John) and stay alert to those God brings into our path. May we, then, experience and demonstrate the power of the gospel, that when we are weak, we are strong.
But he said to me, "My grace is sufficient for you, for my power is made perfect in weakness." Therefore I will boast all the more gladly about my weaknesses, so that Christ's power may rest on me. That is why, for Christ's sake, I delight in weaknesses, in insults, in hardships, in persecutions, in difficulties. For when I am weak, then I am strong. — 2 Corinthians 12:9-10
In Christ,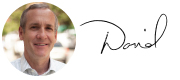 Rev. David Bisgrove
Redeemer West Side Senior Pastor
---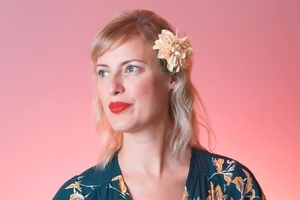 Anna Barthman
Short-Term Missions Alum
Go on a missions trip and don't let anything stop you, especially yourself! Come as you are! Let God use you.
I grew up in a mildly religious Catholic family. I went through baptism, first communion and confirmation. But even at a young age, I questioned why we never read from the Bible. When I was very young, I took the family Bible down from the bookshelf, dusted it off and tried to make sense of it all. Frustrated, I gave up because I was unable to understand it on my own. Yet, I knew there had to be more to the story and I vowed to keep searching for answers.
On June 10,1992, I was on a flight to California to live with my aunt and uncle after graduating from high school to start my modeling career in Los Angeles. As I spoke with the couple sitting next to me on the plane, the conversation turned to spiritual matters. I was taken aback when they asked me if I believed in Christ. I said I did. Next, they asked me if I was saved. Intrigued, I told them I didn't really know what that meant. They explained that being saved meant I needed to admit I was a sinner in need of a Savior and that Savior was Jesus Christ. They told me that Jesus is God's Son and that He died on the cross to take away my sin. As they spoke, I felt a light go on in my mind and heart. It clarified everything I'd been wondering for so long and it made complete sense to me. Then, the woman asked if she could say a prayer with me. I said, "Sure!" As we prayed, I asked Jesus Christ into my life. I had never before felt such peace as I did in that moment. When we got off the plane, I called my family and told them that I'd been saved. They simply answered, "Well, we don't really believe in that."
Over the next several years, I traveled a great deal as a professional model and, in 2000, I finally moved to New York City on a permanent basis. That's when I connected with an old friend I knew from Minnesota who invited me to a worship service at Redeemer. I instantly felt a connection to the church. I quickly made friends and each sermon seem to speak right to me. As a result, my faith really kicked into overdrive. After a long time of being isolated through work and traveling and not knowing any other Christians, God began revealing himself to me more deeply through Christian community and through his Word.
God really revealed more of Himself to me on the mission trips. I wanted to give back but I also wanted to see how people worshipped God in another part of the world. At first I was anxious about going because I didn't feel confident about what I had to give. I didn't feel up to the task. I've now been on two short-term missions trips to South Africa. The first was to a Christian-run orphanage and the other was assisting a pastor who ministers in a slum district. As I reflect back on the time I spent with the teenagers in South Africa, I see that God provided through each and every member on the team. I was able to incorporate skills from my many years in fashion and use them as tools on both trips to help the teenagers I came in contact with to feel confident in themselves and their abilities. I know how important those teen years are because it certainly was an important time for me. I was thrilled at the impact those trips had and I was grateful for how God used me in them.
Living in a place like New York City, it can be easy to forget how blessed we are and how much we have. Go on a missions trip and don't let anything stop you, especially yourself! Come as you are! Let God use you. You will be a blessing and will be blessed through the experience.
---

• Submit application for a 2018 Short-Term Missions Trip: We are now recruiting for the 2018 Short-term Missions Trips! It's a great way to meet others and serve together.

• Get your tickets for the Public Faith Conference, Feb 16 & 17: Not sure where to begin when sharing your faith? Take advantage of learning from internationally recognized apologists at our next Formation Conference. If you can't attend, sign up for the live stream.

• Co-teach classes at The Open Door with HFNY, Jan 24: Co-teach children's classes while parents attend ESL/TASC classes from 6:45 to 8 p.m. or co-teach ESL/TASC classes to immigrant community from 7 to 8 p.m.

• Attend West Side Prayer Night with your CG, Jan 25: Join us in prayer each month for our West Side neighborhood and our church. The evening includes Scripture reading and meditation, small group prayer, worship and hearty refreshments.

• Offer soup, prayer & resources in the Bronx with HFNY, Jan 27: Serve soup, give out care kits, offer prayer and build relationships with Relief Bus guests on Saturday, January 27 from 10 a.m. to 2 p.m.

• Attend the re-launch of Tuesday night West Side Women, Jan 30: The meetings begin in a large group format for worship and breaks into smaller groups for a more intimate time of Bible discussion.

• Join the CFW for Soulful Law, Jan 31: Join David Kim and Kyoko Takahashi Lin, Partner at Davis Polk & Wardwell LLP, for this event in our Soulful Work Lunch Series. Lunch and a time of Q&A included.

• Sign up for the Divorce Care Group for Women, Feb 8: The Diaconate will have a new divorce care group for women in any stage of divorce beginning February 8. If you are interested in joining, please register online.

• Register for Job Search Skills Training, Feb 15: Actively seeking a job? The Diaconate's next 5-session Job Search Skills Training course will begin February 15. Dates, topics and registration can be found online.

• Attend Flourishing In Your Singleness with Counseling, Feb 22: This group will be a safe place to ask the tough questions about singleness and process the ways you were created to flourish in Christ. Starts February 22.

• Serve breakfast at St. Paul's House with HFNY: On Fridays from 7 to 9 a.m., serve breakfast to guests from Midtown West who attend the Gospel service at St. Paul's House.