Redeemer West Side Update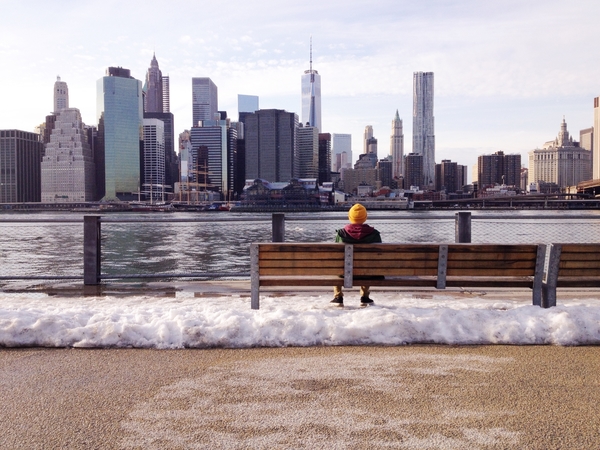 Gordon MacDonald, in his book Ordering your Private World, tells a story of a 19th century explorer and scientist who had hired a group of African villagers to guide him through a remote area of their country. After the first three days they found themselves ahead of schedule, which thrilled the scientist. On the fourth day, he woke up and was startled to find that the entire African group was sitting the day out. When he inquired as to the reason, he was told that they were moving much too fast and that they needed to stop for a day to let their souls catch up with their bodies.
My guess is that for most of us our bodies get way ahead of our souls. I know that as a parent I'm constantly telling my children to hurry up while I almost never exhort them to slow down. This is an unhealthy and unbiblical pattern. So, as another year gets under way, let me exhort all of us to find the time to regularly let our souls catch up with our bodies. In particular, carve out the time to regularly read and pray over scripture.
We have many resources to help you on our website. Also if you aren't connected to the church community in a meaningful way please consider joining a Community Group, the West Side Women's group or West Side Men's group. Click here to find out joining a group. Jesus died so that we might enter into the rest of God. Make the time in 2017 to enjoy it.
Happy New Year!
There remains, then, a Sabbath-rest for the people of God; for anyone who enters God's rest also rests from their works, just as God did from his. Let us, therefore, make every effort to enter that rest. Hebrews 4:9-11
In Christ,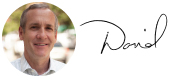 Rev. David Bisgrove
West Side Congregation Lead Pastor
---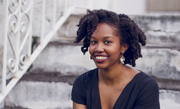 Gabrielle Misiewicz
Book Table
My church service has opened me up to God's goodness and love
Gabrielle Misiewicz was born and raised in Nassau, The Bahamas, where her family still resides. She made her way to New York City in November of 2015 and recently moved to Inwood. Gabrielle is a writer and editor and owns her own digital magazine, Gumelemi, that tells stories and highlights issues relevant to The Bahamas.
Gabrielle serves on the Book Table Team and volunteers with Hope For New York. "I wanted to volunteer at Redeemer to get involved in the church and to contribute in thanks for the ways that it blesses me," she says. "My church service has opened me up to God's goodness and love much like my work with HFNY. Similarly, it helps me feel more part of our community and invested in it's flourishing."
While she has loved her time in New York it has also been hugely challenging. Joining a Community Group has helped Gabrielle process the lessons that God has been teaching her over the past year. "Our discussions and living examples of my fellow members have meant so much to me," she explains. "I know that if I weren't able to study God's word with them, share my vulnerabilities and pray with them, my year would have been entirely different."
In her spare time, Gabrielle loves to bake. Lately she has been working on her bread skills and challenges herself to try a new loaf every couple of weeks. She also loves music and at different times in her life has played classical piano, taiko (Japanese drums), West African drums and sung early music and sacred harp music. She even climbed Mt. Kilimanjaro after undergrad as part of a charity challenge.
---

• What does racial reconciliation require? Rich Villodas, Pastor of New Life Fellowship in Queens, helps us wrestle with this question on Thursday, January 12.

• Attend Safe Families for Children training to support families in crisis

• Request Application & Attend Training for Restore NYC Tuesday

• Don't Walk By is coming!

• Face Grief and Loss Workshop, January 18 at 6:30. Participants gain a better understanding on how they grieve, find ways to process their grief, and connect to hope for the grief journey