Redeemer West Side Update
Today is a holiday set aside to remember Martin Luther King Jr. whose life was dedicated to the cause of justice in the name of God's love. In a sermon entitled "On Being a Good Neighbor" King wrote:
In the final analysis, I must not ignore the wounded man on life's Jericho Road, because he is a part of me and I am a part of him. His agony diminishes me, and his salvation enlarges me.
In the next paragraph, King roots our shared motivation to "not walk by" those who are wounded in Christ's death on the cross, which King describes as the end of a journey on a "hazardous road in a cause (Jesus) knew was right." One way to follow Jesus on that road is to sign up for the annual Don't Walk By campaign through Hope for New York. Don't Walk By is an annual collaboration of faith-based organizations that are committed to serving the homeless and offering them an alternative to living on the streets.
Our goal is to have 100 West Side congregants sign up for the upcoming dates. Sign up as an individual, with friends, or make it a Community Group event. Either way click here to find out more and sign up to be part of God's tangible love in the streets of New York.
Then Jesus said to his disciples, "Whoever wants to be my disciple must deny themselves and take up their cross and follow me. For whoever wants to save their life will lose it, but whoever loses their life for me will find it. – Matthew 16:24-25
In Christ,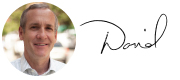 Rev. David Bisgrove
Redeemer West Side Senior Pastor
---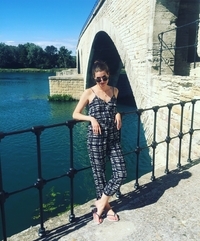 Emma Sutton-Williams
Usher
When I made that active choice three years ago it was to get to know the people I attend church with and let them get to know me
"No one gets to tell you how big your dreams can be." This quote, by Rachel Hollis, is a favorite of Emma Sutton-Williams. As a violinist who performs for Broadway, American Ballet and tours with Orchestras, Emma loves that anything can happen at a moments notice while living in New York. "When my preparations meet opportunity, dreams start to come true in these moments. I live for these moments!"
Emma has been attending Redeemer since 2015 and volunteers as an usher on Sundays. Occasionally you'll see her playing the violin on a Sunday morning and she also leads a Community Group with her husband. "When I made that active choice three years ago it was to get to know the people I attend church with and let them get to know me," she says. "As I seem to fail everyday, it's encouraging to know I have an entire church to help build me up in my quest for righteousness."
In her spare time, Emma enjoys listening to podcasts, studying french and cooking. She also enjoys traveling so she can enjoy different foods from around the world. Making her way through farmers markets on the weekend is also a favorite activity.
---

• Volunteer with Don't Walk By: Every year we partner with HFNY to participate in Don't Walk By. Each Saturday in February, volunteers will cover the neighborhoods offering the homeless they encouter care kits, food, and an invitation to return to an anchor church for more care.

• Help with West Side social events: Have you been enjoying our 5th floor social events on Sundays? Is decorating or checking people in your happy place? Sign up for opportunities to help with our Feb. 2 Super Bowl event, Feb. 24 Oscar Trivia Night and more!

• Participate in recurring giving: January is a time when many people think through their yearly budget. This year, consider signing up for online recurring giving as a way to offer back to God the first fruits of what he has given you.

• Learn about Prison Fellowship with HFNY, Jan 24: Serve incarcerated individuals at Rikers Island in a 16-week program. Attend an Info Session on Thursday, January 24 from 6:30 to 8:30 p.m. Male volunteers only. Register online.

• Learn how to fight well at Marriage Renewal, Jan 24: Fighting well is a skill that is learned over time. Sharing disappointments helps build a healthy marriage. Rev. Jeff White will walk us through the importance of being able to do both of these things. Dinner is available for those who register ahead of time.

• Sign up for a 2019 short-term missions trip: January is the month to sign up for a 2019 missions team. Consider going on a trip to Cape Town or Guatemala!

• Learn about Young Life with HFNY, Jan 28: Learn how you can come alongside middle and high school students on Monday, January 28 from 7 to 8:30 p.m. Register online.

• Register for Healing for Wives Hurt by Infidelity, Feb 5: This 10-week Redeemer Counseling group helps to process the heartbreak women experience from spousal infidelity, whether because of affairs, sexual addiction or the use of pornography. Learn more and register online.

• Join HFNY affiliate Restore, Feb 12: Attend a workshop called "The Gospel, Sexual Violence, and #MeToo" on Tuesday, February 12 from 6:30 to 8:30 p.m. at the Redeemer Offices. RSVP online.

• Sign up for Divorce Care for Women, Mar 7: The Diaconate seeks to minister to those in any stage of divorce. Women who are separated or newly-divorced will come together for 10 weeks in a safe environment for mutual support and a fresh start.