Redeemer West Side Update
The story of Ruth reveals God's involvement in our everyday, ordinary lives. We are primarily reminded of God's promise to be with us (last week's WS Update) and his kindness as we make our way in this world. Additionally, we see the way God's character shapes ours. Boaz and Ruth are portrayed as people of character and integrity. In a world that tends to tweet about character (and usually the flaws we see in the character of others), Ruth is a reminder of the principle found in one of Peter's letters that exhorts his readers "to live properly among your unbelieving neighbors" so that even if they accuse you of wrongdoing they will see your "honorable behavior and give honor to God when he judges the world."
As Terry Eagleton writes in his book Culture, "the self is ours on trust" and, therefore, we have a "moral duty to develop (it) to the full." This is a good reminder, as another year begins, to build into your life daily habits of prayer and bible reading.
One resource is our Daily Devotional, but there are many other options as well. Jesus called his followers "salt and light," which was his way of calling us to live like Ruth and Boaz.
Now about your love for one another we do not need to write to you, for you yourselves have been taught by God to love each other. And in fact, you do love all of God's family throughout Macedonia. Yet we urge you, brothers and sisters, to do so more and more, and to make it your ambition to lead a quiet life: You should mind your own business and work with your hands, just as we told you, so that your daily life may win the respect of outsiders. — 1 Thessalonians 4:9-12
In Christ,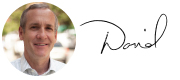 Rev. David Bisgrove
Redeemer West Side Senior Pastor
---
This month we are featuring articles by musicians from Redeemer West Side who have created initiatives to carry out our vision of loving our neighbors.

Michelle Jennings — Europe Music Missions
In the fall of 2016, I sat in the Redeemer church office, speaking with the pastor of a newly planted church in Krakow, Poland. He explained to me that most people in Krakow attend church once or twice a month simply to fulfill a tradition of familial obligation. For them, this meant that they were good people who needed no more of any kind of faith, much less the gospel. Pastor Sashko shared that his small church needed a new way to reach his community. He was exploring the ways of the arts to draw people to his church. We wondered if a mission team from Redeemer could help.
After lots of brainstorming, I suggested that Redeemer send a team to offer an Open Forum Concert. Open Forum Concerts are based on a topic of wide common interest (love, religion, race, societal expectations, etc.), explored through music, lectures and community discussion. The lectures examine the texts of the musical selections, asking if the Christian world-view offers an informative perspective on the often-challenging issues that the texts cover. Redeemer had been presenting Open Forum Concerts over the years as an opportunity for congregants to invite non-Christian friends who otherwise may not step into a church, so we thought this format of engaging with the culture of Krakow might bring new people into Sashko's church.
After a year of planning, our first mission team of four singers and a pianist traveled to Krakow, Poland; Vienna, Austria; and Munich, Germany to present Open Forum Concerts of Broadway music for our partner churches in each city. We also gave master classes, sang at a university coffee shop, a local high school, a nursing home, and a hospital for teens. We worked with church musicians, mostly amateurs, and coached them on choosing music for worship, casting a vision for the musical portion of their worship services, and effective singing and playing to best serve the congregation as they worship.
In January of 2020, our Redeemer West Side team will make our third trip to these same cities. It has been a huge blessing to develop a partnership with these three churches and to walk alongside them as they continue to reach out to their communities with the gospel of Jesus. We will also lead a two-day Worship Symposium as a way to further encourage these young churches in large cities to deeply explore what worship looks like in the context of their culture and community. Please pray for our safety, health, local church staff and lay leaders, and the hearts of those who will hear the gospel for the first time in January!
---

• Love and serve our neighbors this winter: The last opportunity to donate to the Coat Drive is this upcoming Sunday, January 26. Bring your gently used coats! On Feb 2, bring the groceries listed to the Super Bowl Viewing event to donate to Free Indeed. And lastly, sign up for Don't Walk By!

• Sign up for Marriage Renewal, Jan 21: Take a peak below the surface of your marriage to gain a better understanding of what your marriage is built on. For couples married 2+ years.

• Power, Privilege, and Difference starts this week, Jan 23: Over the next three weeks we'll look at themes of race, class, justice, and power through the perspective of the gospel.

• Invite your friends to a Gallery Opening at W83, Jan 23: Above / Below" features Joan Iaconetti's watercolors of New York's subway system paired with Joshua Benson's images of the city's rooftops and skylines.

• Help supervise Kits of Care at W83, Jan 25: Redeemer West Side and Lincoln Square Children's Ministries will be packing care kits for Don't Walk By. Help with setup, quality check, and clean up.

• Register for new class - Money, the Heart and the Head, Jan 26: This class will focus on renewing our relationship with money, from exploring how our idols drive how we approach money to learning how to begin down the road to financial health.

• Attend Vision & Prayer Night, Jan 27: Come together as one church to worship, pray, and celebrate stories of loving our West Side neighbors.

• Sign up for Don't Walk By, Jan 28: Jan 28 is the last day to sign up! During the coldest winter month, join HFNY's annual outreach to help our homeless neighbors. Volunteer together to serve our west side neighbors on Saturday, Feb 15. Find a role to sign up today!

• Sign up for Redeemer Counseling's Boundaries in Relationships, Feb 20: This counseling group will help you discover what it looks like to develop healthy boundaries in any kind of relationship by drawing on God's wisdom.

• Join CFW's 12-Week Vocational Intensive, Feb 22: Explore what it means to live out of a gospel identity in your workplace.

• All women are invited to the Redeemer Women's Retreat, Mar 6 & 7: Develop a deeper passion for God's word. Guest speaker Paige Benton Brown will lead us through 1 Samuel and encourage us to pay attention to our heart posture.

• Mentor kids from Washington Heights with Operation Exodus: Volunteers mentor children and youth ages K-12th grade on Saturdays throughout the school year. Share Bible-based teachings, creative activities, and attend fun field trips.