Redeemer West Side Update
I was recently in a conversation with other pastors I meet with regularly about the emotional state of our churches and communities. The host of the meeting went through a list of emotions one of which was anger, a long simmering emotion in our fractured culture that was on full display the day our Capitol was attacked. It is also an emotion seen in our growing impatience and frustration as we head into year two of the pandemic. One of the conclusions we reached is that beneath a lot of our anger is fear. For example I recently went to my oldest daughter and repented of an angry outburst explaining that it came from a place of fear and anxiety over not knowing how to love her well. That's not an excuse, but an insight into what oftentimes lurks beneath the surface of our anger and frustration. Fear. Insecurity. Loss.
Circling back to the anger that boiled over in Washington, I was reflecting on the event in light of the crowds of Acts 19 who were facing the loss of a life they had known because of the growing number of Jesus followers. We are told that "some were shouting one thing, some another (and) most of the people did not even know why they were there" (Acts 19:32). Willie James Jennings, in his commentary on Acts, writes this about the scene:
"The crowd is always susceptible to the fear that ... clothes the creature. The crowd is the creature exposed in its vulnerability. So nationalistic slogan, religious incantation, or enthusiastic cheering are used to conceal this vulnerability. The volume of a crowd is never an indication of the strength of their faith, but always their vulnerability and oftentimes their fear. The crowd needs faith. A crowd that gains faith shrinks in size and becomes a congregation."
The difference between an individual or crowd susceptible to anger and fear as opposed to one motivated by love of God and neighbor is a faith rooted in the salvation offered by Jesus, which means we are to "live by faith, not sight" (2 Corinthians 5:7). In other words we need to be aware that what we often see with our human eyes can surface fear, not hope; anger not love; anxiety, not peace - especially when we are facing the loss of a life as we have known it. But to see with the eyes of faith is to rest in the knowledge and comfort that beyond loss, beyond fear, and beyond anger is the love of a resurrected Jesus who emptied and humbled himself (Philippians 1:7) so that we might have a love that will never let us go. May we be a congregation who live out of this love.

And on this Martin Luther King Jr. holiday I have included a link to one of his sermons on loving our enemies, a good reminder at any time but particularly as we head into the inauguration on Wednesday. I'll leave you with King's closing prayer:
Oh God, our gracious heavenly Father, we thank Thee for the inspiration of Jesus
the Christ And grant that we will love Thee with all of our hearts, souls, and minds,
and love our neighbors as we love ourselves, even our enemy neighbors. And we
ask Thee, Oh God, in these days of emotional tension, when the problems of the
world are gigantic in extent and chaotic in detail, to be with us in our going out and
our coming in, in our rising up and in our lying down, In our moments of joy and
in our moments of sorrow, until the day when there shall be no sunset and no dawning.
Amen

In Christ,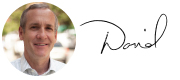 Rev. David Bisgrove
Redeemer West Side Senior Pastor
The Spirit you received does not make you slaves, so that you live in fear again; rather, the Spirit you received brought about your adoption to sonship. And by him we cry, "Abba, Father." — Romans 8:15
---
Finding Financial Wholeness in a Pandemic
Have you ever wanted to set aside time to work on your personal finances? To be intentional in your financial planning?
Tomorrow evening is the start of a 2 session workshop focusing on personal finance essentials like financial goals, debt, budgeting, spending awareness, and account organization. This workshop will include exercises and tools to help you better organize and manage your financial life. We know for many it has been an acutely painful time financially and we pray that these practical tools can help as we head into a new year.
This workshop is led by Julie Ford who is a certified financial planner and certified public accountant.

---

• In-person service update: We are continuing to monitor the trends we are seeing in our neighborhood regarding positivity and hospitalization rates. We are encouraged by the data in our immediate area but are seeking confirmation that the stabilization/downward trends are consistent over the next two weeks. Our goal is to regather for limited in-person worship at the beginning of February. Join us in prayer for our health care workers, hospitals and city that transmission rates would go down and hospitals would no longer be overwhelmed with cases.

• Submit nominations for elder or deek: We are in great need for potential new elders to deeks to help lead and care for you, the church. The last day to submit your nominations is next Monday, Jan 25.

• Gotham applications are open, Jan 18: The last year has caused a lot of people ask questions surrounding work. Why do I work? Why is it important? If you've found yourself asking these or similar questions, consider applying for the Gotham Fellowship!

• Virtual Gallery opening, Jan 21: The next W83 Virtual Gallery is opening this week with "HeARTwork," a special collection of pieces centering around self-expression and expressions of the heart. It features artwork created by children and youth of all abilities during art therapy sessions at Center for All Abilities (CAA). And on Saturday, January 23, join CAA's Creative Arts Team to celebrate the opening of this virtual exhibit!

• Make Marriage Renewal a date night, Jan 22: Conflict. Everyone experiences it in their marriage. But do you know how to work through conflict well? Join Paul as he guides us in an exploration of the different dynamics of conflict well and how to engage them productively.

• Practices for Christian Formation, Jan 24: If you are pursuing membership at Redeemer West Side, this is the second class you must take. This class will help put spiritual formation in place and cover some of the membership vows you will be taking.

• Sign up for Philippians Bible Study, Jan 26: This letter from Paul to the church illustrates unshakeable joy despite circumstances. There are two ways to participate!

• Provide coffee to our homeless WS neighbors: All Angels' Church needs volunteers to help serve coffee on Tuesday and Thursday mornings!

• Explore ways to serve NYC online with HFNY: This new year, consider serving more neighbors in need by volunteering virtually. Send cards, tutor and mentor, connect with kids, and more.

• Sign up for Redeemer Counseling's Calming Your Anxious Mind, Feb 16: Are you overwhelmed with anxiety and not sure how to handle it? Join this counseling group that will help you understand anxiety's effects, provide coping skills and foster increased dependence on God.

• Register for Redeemer Counseling's Facing Grief & Loss, Feb 18: After a year of so many losses, how do you make sense of it all? This counseling group will help you grieve your losses, understand and process your grief and connect you to hope.