Redeemer West Side Update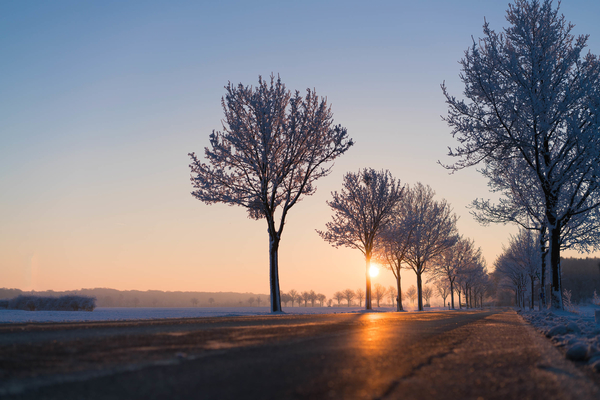 A recent blog in the NY Times celebrated a study citing benefits of a lunch time walk. Those who participated not only benefited physically, but emotionally as well. Walkers said they felt "considerably more enthusiastic, less tense, and generally more relaxed...than on afternoons when they hadn't walked."
It struck me how often the Bible uses the metaphor of walking when it comes to our relationship with God and as a gauge of our spiritual health. Following Jesus is akin to being a pilgrim on a journey who walks with God in the footsteps of Jesus. (Micah 6:8; Deut 8:6; Romans 13:13; Eph 2:10). This is why Eugene Peterson borrows from Nietzsche to describe the Christian life as "a long obedience in the same direction." Learning to do that takes time and community, which is why I recommend to you several opportunities including the CFW Soul of Work Retreat and an upcoming WS class on How to Read the Bible.
There is another aspect of our pilgrim journey that strengthens our inner being. One that focuses on the world around us. HFNY is once again sponsoring "Don't Walk By," an annual collaboration of faith-based organizations "committed to serving the homeless and offering them an alternative to living on the streets." Please consider volunteering by clicking here to find out more. This opportunity to walk the streets of NYC reminds us that our spiritual health isn't solely dependent on the quality of our personal spiritual disciplines but also on the depth of our gospel compassion which propels us to walk towards those who are hurting and offer them concrete help in the name of Jesus.
He has shown you, O man, what is good. And what does the Lord require of you? To act justly and to love mercy and to walk humbly with your God. - Micah 6:8
In Christ,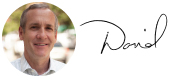 Rev. David Bisgrove
West Side Congregation Lead Pastor
---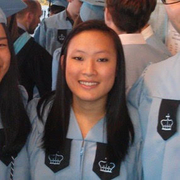 Diana Lee
Usher Team
Community Groups have been one of the most influential things for my relationship with God.
Originally from San Jose, CA, Diana Lee made the big move to the Big Apple seven years ago. While starting out in Morningside Heights, she currently lives in Washington Heights. Diana attended Columbia University and graduated with a degree in biology and a minor in mathematics. She is in her fourth and final year of medical school at Columbia.
Diana has been attending Redeemer since 2013. Recently, she joined the Usher Team as a way to serve others. She is also part of a Community Group at Redeemer and has found that to be "one of the most influential things for my relationship with God."
When she's not studying for medical school, Diana can be found walking around Central Park, watching Grey's Anatomy, hiking or playing basketball, her favorite hobby. She was first introduced to basketball in sixth grade and before she knew it, she was hooked. Diana continued to play basketball through middle and high school and went on to play point guard on the women's team at Columbia University.
"After over a decade playing the sport, I am most struck by the people I have met," she says. "I've had the privilege of meeting people with such diverse racial, ethnic, socioeconomic and religious backgrounds whom I otherwise would not have interacted with."
Although her studies have cut into her playing time, she still enjoys playing basketball in the medical campus' intramural basketball league.
"Basketball has enriched my life far, far more than my sixth grade self could have ever imagined and for that, I am immensely grateful."
---

• Join us for Winter WS Classes starting this week. "Church and Mission" runs for 6 weeks beginning on Wednesday and "How to Read the Bible" is 3 classes starting on Sunday.

• Wondering about ways to serve Redeemer? Explore monthly opportunities to see what suits you best!

• Learn more about the Reformed Theological Seminary at their Open House on January 19. Event is free, but space is limited. RSVP by January 17th

• January 29 is Short-term Missions Sunday! Learn more about 2017 trips.

• Families with kids, come join HFNY and Children's Ministry January 28 to pack 800 care kits that will be distributed during Don't Walk By. More info and register at redeemer.com/wskits

• Love your neighbors by serving at Don't Walk By this February!

• Learn more about homelessness and what is being done to alleviate it at our Homelessness Workshop: Caring for the Homeless in our City!

• Build relationships over games and a movie with adults with disabilities in the UWS

• Find a career that fits your personality and interests at the next Career Direction Workshop on February 4. More info and registration www.redeemer.com/rcsworkshops