Redeemer West Side Update
In a recent article, in the style section of The New York Times, entitled, "The Empty Gesture of Red Carpet Protest," the author summarized her thesis by writing, "passively waiting for the future to be better is not a strategy — it's a luxury and a privilege."
On a day that celebrates the legacy of Martin Luther King Jr., I know of no better resource to reflect on that statement than by reading Dr. King's "Letter from a Birmingham Jail," in which he writes:
For years now I have heard the word "wait." It rings in the ear of every Negro with a piercing familiarity. This "wait" has almost always meant "never."
His letter is written to religious leaders and is, therefore, an important reminder to those who follow Jesus that "passively waiting" for justice is not an option for those who have been given the ministry of reconciliation (2 Corinthians 5:11-21). So, I encourage you to take the time to read Dr. King's letter and consider how you might engage with your community in ways that surface God's kingdom on earth as it is in heaven.
"The time has come," he said. "The kingdom of God has come near. Repent and believe the good news!" — Mark 1:15
In Christ,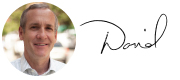 Rev. David Bisgrove
Redeemer West Side Senior Pastor
---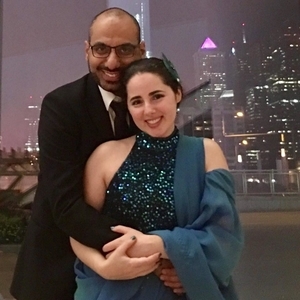 Rachel Zevita
Short-Term Mission Alum
All of a sudden, it hit me like a ton of bricks. Of course God was there. God was there the whole time.
I had wanted to do a Short-Term Missions trip for a while. Last January, I attended an Information Session where the Missions Director recognized me from worship leading and recommended the Europe Performing Arts trip. The group was traveling to Munich, Krakow and Vienna to perform in Broadway concerts as a platform to spread the gospel. The performances would be hosted by churches that are part of the Redeemer City to City network and would bring awareness of the church's existence to unchurched locals. It was a perfect match for my experience coming from a mostly secular background and having toured as a singer. God put me in the right place at the right time as I'd seen Him do again and again throughout my life.
I'm from New York City and like many modern families, mine was not religious. My mom grew up Catholic, my father grew up as an Orthodox Jew and both became disillusioned by organized religion as adults. Neither of my parents wanted to force me to choose a side and left me to decide my own spiritual fate. Another thing they have in common is an utter lack of musical talent. As a result, like most people in a cosmopolitan city, I considered myself "spiritual" but not religious. I thought I was too smart, organized religion was flawed, religion wasn't relevant and religious people were judgemental bigots. I didn't think I needed religion to be a whole person and, since God wasn't there for me when I needed him most, I thought he wasn't real in my life. If there was a God he would have made himself known to me. He would have protected me or comforted me or helped me through tough times. But the only thing that got me through my toughest times was music, not God.
When I was 17, my older sister became a born-again Christian and brought me to her church. As the music played, I started singing songs I had never heard before as if I had known these songs my whole life. I felt a physical presence in my body. Like a breeze but underneath my skin. It felt like something took over my voice and I felt like I had come home. But still, I was too smart for the Bible. It was too old fashioned. I'm a logical, scientific and practical person. Religion wasn't for me. I dismissed what I felt that day and didn't think about it again for years.
In college, I studied classical music and got a job as a song leader at a local church. I led the choir, sang every song in every service and sat through the sermons. Week after week, month after month I sat there, zoned out, not paying attention. One day, I actually listened to the sermon. It was about how God reaches us in our own language. Different people learn and communicate in different ways. The pastor urged us to be mindful of God reaching out to us in our own language.
All of a sudden, it hit me like a ton of bricks. Of course God was there. God was there the whole time. Every time a song pulled me out of a dark place and back from a ledge, God was there. Every time music opened a door in my career or took me around the world or allowed me to help somebody else, God was there. When I had given up on finding love and met my fiance at a concert, God was there.
I thought I was so smart. But I had been so blind to God's presence. This gift, that seemed to come out of nowhere in my family, the ability to make music was God sending me a lifeline before I knew I needed one. He was there all along and when I stopped reaching out to him, he never stopped reaching out to me. He never gave up.
I was baptized later that year and started to appreciate the depth and meaning of what Jesus Christ did for all of us on the cross. Now, almost 10 years later, I still have questions about the Bible. Being a Christian doesn't mean I ignore science, history or philosophy. Nor does it mean I exclude non-believers from my life. That would mean excluding the majority of my family and colleagues.
If God could walk in our shoes as a mortal and endure torture, death and descendance into hell for us when we don't deserve it, it's hard to justify being apathetic to the suffering of those around me. It's impossible to justify selfishness or prejudice. It's easy, however, to focus on ways I can use my talent for good. And I'm glad to have the gift of a voice, not only so God was able to reach me and save me in more ways than one, but so God can reach others through me.
---

• Register for the Public Faith Conference: Three internationally recognized apologists from Ravi Zacharias International Ministries (RZIM), along with Tim Keller, will train and equip us on how to better engage, listen and share our hope in Christ with our friends, family and co-workers.

• 2018 Short-term Missions are available: We are now recruiting for the 2018 Short-term Missions Trips! It's a great way to meet others and serve together.

• Volunteer at Don't Walk By with HFNY this February: Sign up today to canvas the streets of Manhattan, serve dinner, provide medical services, and offer prayer to our neighbors living on the streets.

• Read the latest update about CFW: CFW is pleased to announce its staff joined Redeemer City to City! Click on the link to check out the official press release on the exciting transition.

• Serve Friday breakfast with HFNY in Midtown West: Volunteers set up and serve breakfast to homeless guests on January 19 from 7 to 9 a.m.

• Register for the CFW for the Faith & Work Class: A 6-week introductory level held on Tuesday nights beginning January 23. This cross-vocational course will focus on 6 different Bible passages from which we will gain insight concerning God's intention for our work.

• Join us for the re-launch of Tuesday night West Side Women: The meetings begin in a large group format for worship and breaks into smaller groups for a more intimate time of Bible discussion. Come develop friendships with women from all stages of life.

• Attend Divorce Care for Women: The Diaconate will have a new divorce care group for women in any stage of divorce beginning February 8. If you are interested in joining, please register online.

• Register for Boundaries in Relationships: What does "boundaries in relationships" really mean, and how do boundaries in relationships actually work? This 12-week counseling group will help you discover what it takes to develop healthy boundaries in any kind of relationship, by drawing on God's wisdom.

• Join HFNY Runners: Love to run? Join our #HFNYRunners to fundraise and run for the poor of our city in a 5K or 10K on March 17.